George Zimmerman Neighbors Complained About Aggressive Tactics Before Trayvon Martin Killing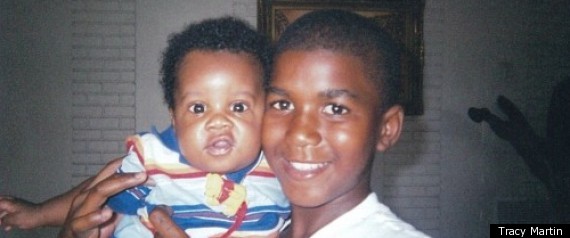 A volunteer community watch captain who shot an unarmed Florida teenager to death last month had been the subject of complaints by neighbors in his gated community for aggressive tactics, a homeowner said.
George Zimmerman has not been charged in the Feb. 26 shooting of Trayvon Martin, 17, who was walking home from a convenience store in Sanford, Fla., near Orlando. Zimmerman, who patrolled the Retreat at Twin Lakes development in his own car, had been called aggressive in earlier complaints to the local police and the homeowner's association, according to a homeowner who spoke on the condition of anonymity.
At an emergency homeowner's association meeting on March 1, "one man was escorted out because he openly expressed his frustration because he had previously contacted the Sanford Police Department about Zimmerman approaching him and even coming to his home," the resident wrote in an email to HuffPost. "It was also made known that there had been several complaints about George Zimmerman and his tactics" in his neighborhood watch captain role.
The meeting was attended by Sanford Police Chief Bill Lee, the detective assigned to the investigation and an unnamed member of the city council, according to the homeowner's association newsletter. The chief couldn't immediately be reached for comment about the complaints. A member of the homeowner's association board, who asked not to be quoted by name, said she "hadn't heard about any complaints" about Zimmerman. Zimmerman's phone number is disconnected and efforts to reach him have been unsuccessful.
Talk of prior complaints against Zimmerman comes as pressure mounts on law enforcement. Protesters have gathered outside Sanford police headquarters. The Martin's family and attorneys have held press conferences calling the killing an outrage and pleading for Zimmerman's arrest. High school classmates and citizens are granting interviews to reporters asking why no one has been charged. And as the story continues to gain national media attention, civil rights leaders, including members of the NAACP and the Rev. Al Sharpton, said they are preparing to join the family of Martin, who was black. Zimmerman is white.
"This case is disturbing to say the least," Sharpton told Huffpost. "This is appalling, to think that this guy admitted to initiating the conversation and that there was no crime other than the killing of this young man. Yet, [Zimmerman] is walking around with no threat of an arrest."
Continue with this story HERE