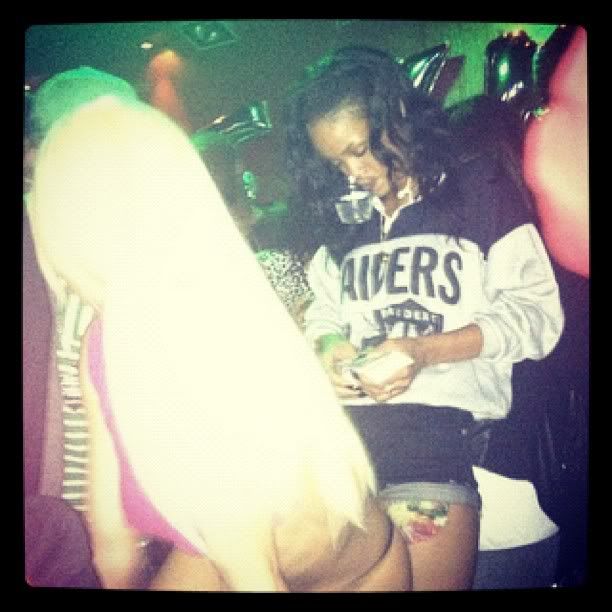 Rihanna hit the strip club last night to party on her "Rockstar" ish in NYC.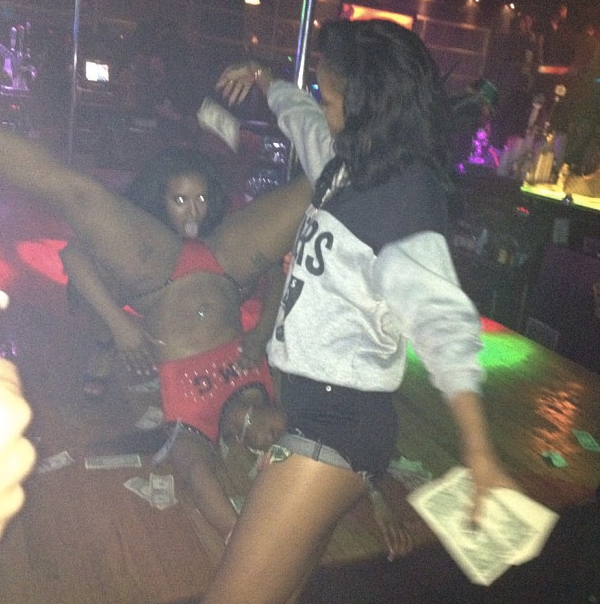 Last night Rihanna came out with a pocket full of singles and blessed a few young ladies who gave her a raunchy performance at a strip club in NYC.  Licking, dancing & all that jazz went down
The evening was flowing…with liquor…as RiRi tweeted, "My n***a I'm faded…And I don't give a ph**k!"
And after her "show" she posted pics saying, "Best stress reliever = $tripper$. Kill it Tip it… ROCstars**t my daddy would be proud… RoleModelS**t."
That Rihanna…..she is such a Wild Child! 
My "Soundtrack" for this post:
Be sure to tune into the Midday's weekly 10am-3pm with RoDigga!
Facebook Main: ro.digga
Facebook 2: rodigga2
Twitter: @RoDigga
Instagram: @RoDigga