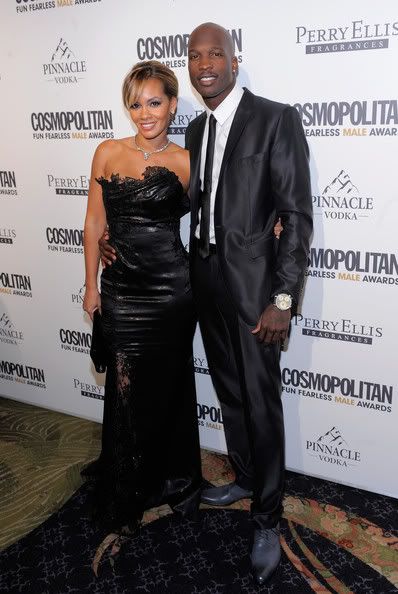 Though they are set to wed next month, reality tv stars Evelyn Lozada and Chad Ochocinco have not nailed down a venue because…allegedly…no one wants them!
As reality stars Chad Ochocinco and Evelyn Lozada film them wedding show "Ev & Ocho," producers have hit a snag since the fanciest hotels in Miami have all rejected the couple, according to TMZ.
Places like the St. Regis, The Ritz and Breakers have all rejected the couples' request to host wedding festivities for fear of fighting, drinking tossing and putting a poor reflection on their establishments.  Womp Womp.
Perhaps the hotel owners didn't watch the "BBW" Reunion last night and see that Ev is trying to become "a better example."
Better late than never?
By the way, Laura Govan just tweeted that "Basketball Wives: LA" has started taping again.
Be sure to tune into the Midday's weekly 10am-3pm with RoDigga!