We told you about previously about Pilar Sanders coming out on the losing end of her ongoing divorce from Deion Sanders, but things just got even messier as the legal team that had previously won so many victories for Deion, is now ALSO divorcing him.
In legal documents filed on New Year's Eve, Deion's legal team effectively quit the divorce proceedings and asked to be withdrawn from the case, stating an inability to "effectively communicate with their client."  They noted that Deion is "unable to pay his attorneys pursuant to the terms of the employment agreements with his attorneys."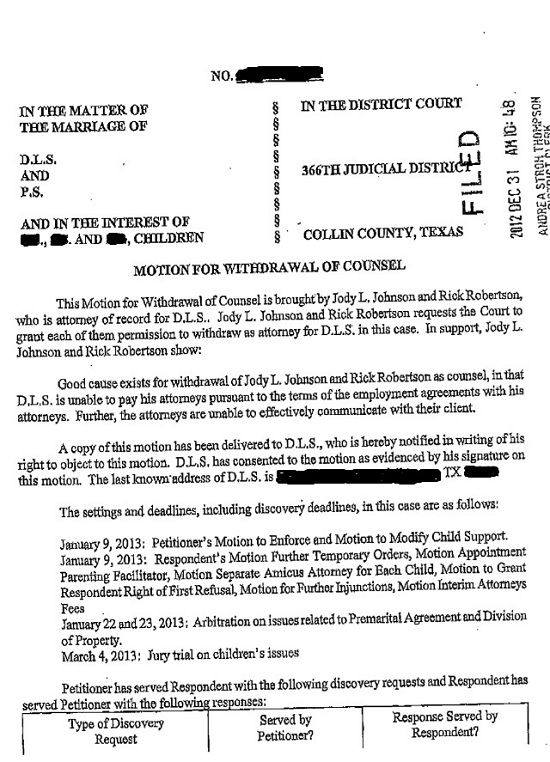 It's interesting to see how this will play out since Deion and Pilar were due back in court on January 9 to resolve their custody dispute.  SMH….
Pilar's publicist reached out to CherryOnTop to say,
"Nothing surprises me at this point, first he screws Pilar out of her support, now his legal counsel, what's next? I look at it this way all Deion had to do was write a check and do right by the mother of his children. That's what this all comes down to, a dollar, a simple dollar. Deion has been very blessed throughout his career and to have made the income he has, why would he not want his children to continue on with a similar lifestyle? Spite … that's all it is spite, hate and resentment. Sadly, a new year has no resolution in anytime soon. I would ask to have the madness to stop, the lies (which are now leading to libel law suits), he [Deion] promises small time 'blogs' exclusives and to put them in touch with other sports figures & celebrities in exchange to attempt to make her look bad, writing nasty lies. At the end these bloggers will realize they got screwed as well as ending up in a court room themselves."
Also On Z 107.9:
The z1079 Summer Jam 2016 Playlist [Photos & Videos]
1. T.I.
1 of 16
2. Wale
2 of 16
4. Wale ft. Usher
4 of 16
5. Young Thug
5 of 16
6. Desiigner
6 of 16
7. T.I & Young Thug
7 of 16
9. T.I.
9 of 16
13. Z1079 Summer Jam 2016
13 of 16
14.
14 of 16
15. Shuicide Holla
15 of 16
16.
16 of 16