Rihanna, who recently landed at LAX from vacay in Hawaii, was just named the most watched chick on VEVO.  See the pics inside and find out about Ciara's new movie role……..
Rihanna showed up at LAX (fresh from a Hawaii vacay) wearing a black bandeau maxi dress (sans makeup AND bra), open toed sandals, and her usual jewelry. And carried a huge Fendi bag.
Rih tweeted about being named the first female artist ever to reach 2 billion views on VEVO. FYI, Justin Bieber is currently the highest overall artist with 2.3 billion.   And GaGa is in third with 1.8 billion.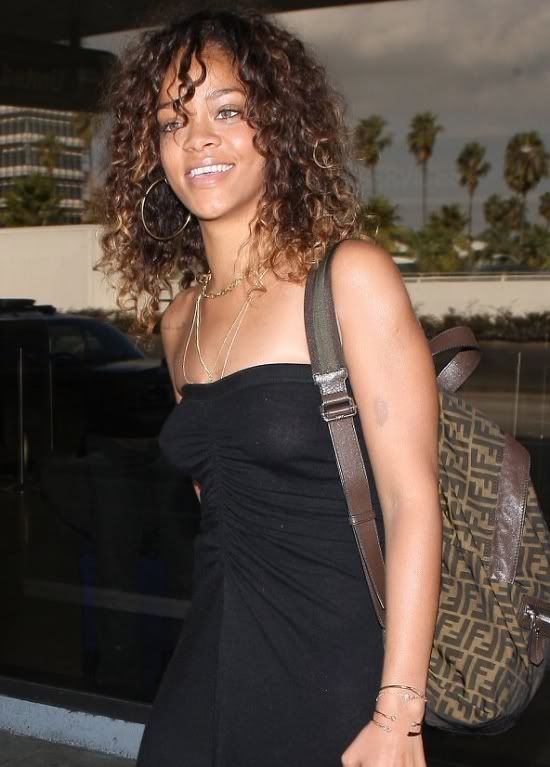 And big news for Rih's frenemy Ciara:
The "Promise" singer will soon be appearing on a big screen near you in the upcoming comedy Donny's Boy.
The Columbia Pictures-produced flim, which stars Adam Sandler and Leighton Meester, will follow the story of a father who moves in with his son and gets into some serious predicaments with his new daughter-in-law.
The film is set for a June 15th release. Hmmm….if Ciara can put a few hot tracks on the soundtrack, since it seems like her next album is having issues coming out, this could be a win-win!
(Post courtesy of theybf.com)
Most Popular Articles