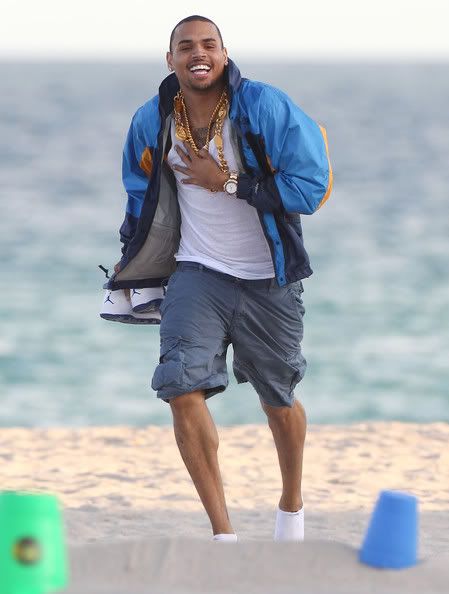 Singer Chris Brown, his girlfriend Karrueche Tran, and friends hit up Miami beach yesterday to enjoy some fun in the sun. Check out pics of Team Breezy acting silly on the beach and his twitter response to his critic, country singer, Miranda Lambert after the jump…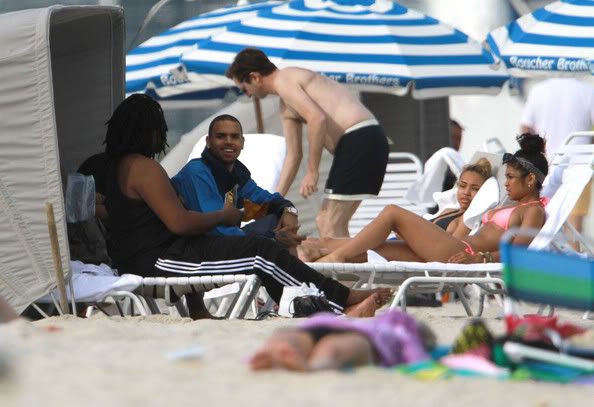 Fresh off his Grammy win, Chris Brown continued to celebrate at the beach with his girlfriend Karrueche and his friends yesterday.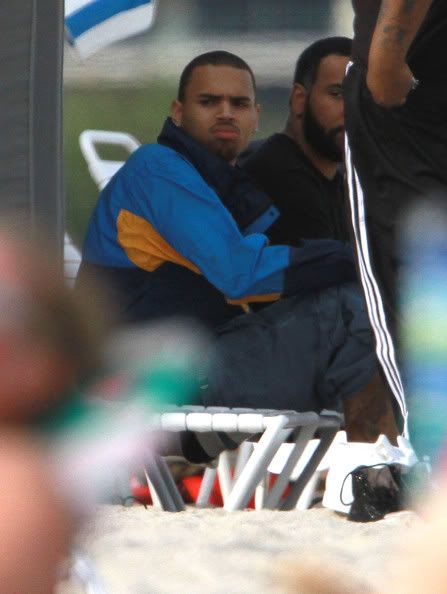 Karrueche showed off her bikini bod and has said that she and Chris are happy and living together (in response to folks who think he is hooking up with Rihanna).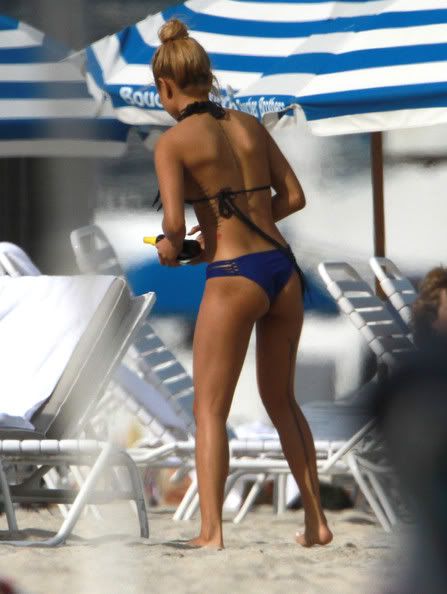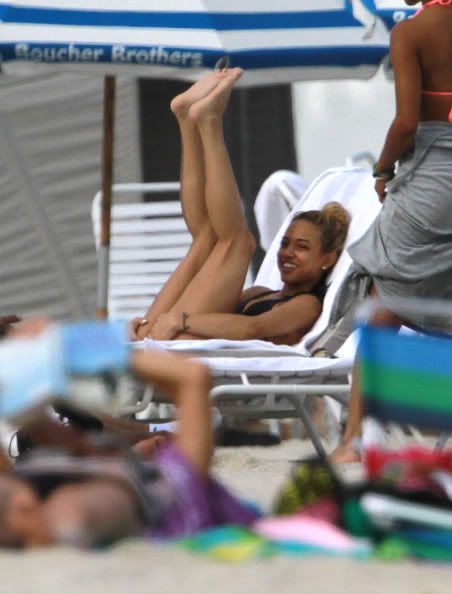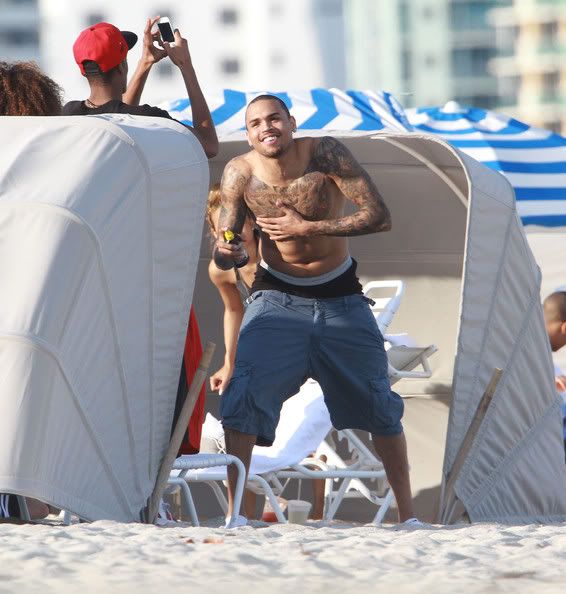 And Breezy was being silly with the cameras as usual.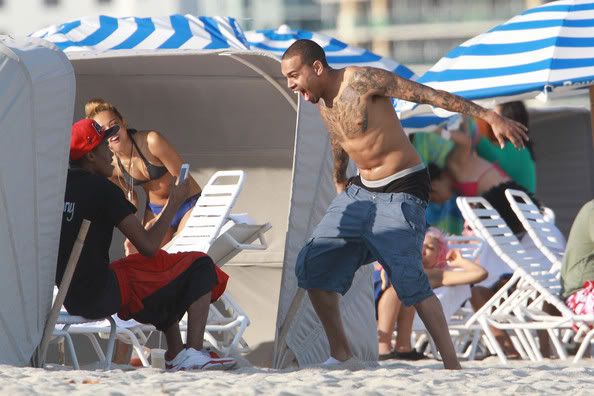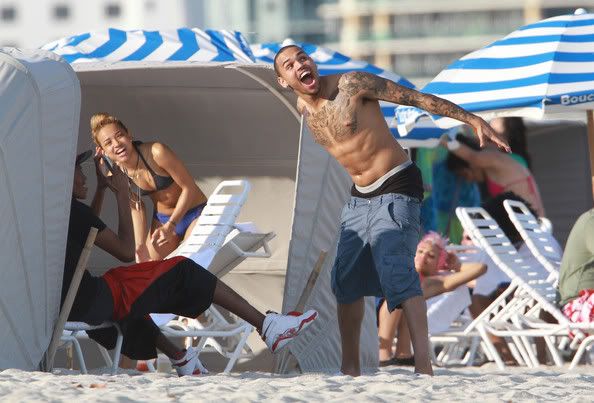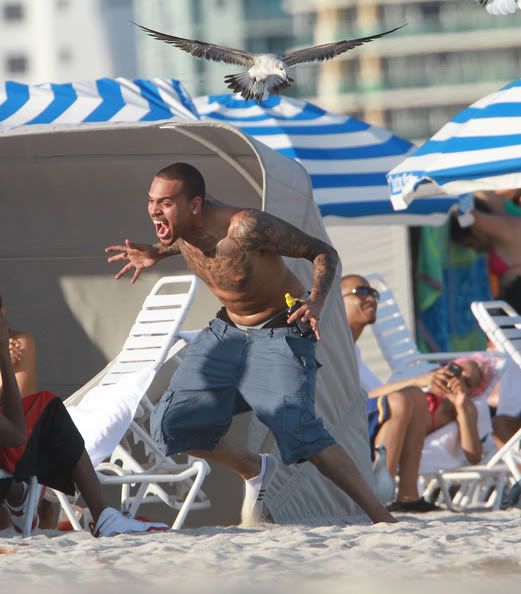 At one point, a flock of seagulls tried to attack Chris and he got playful with them.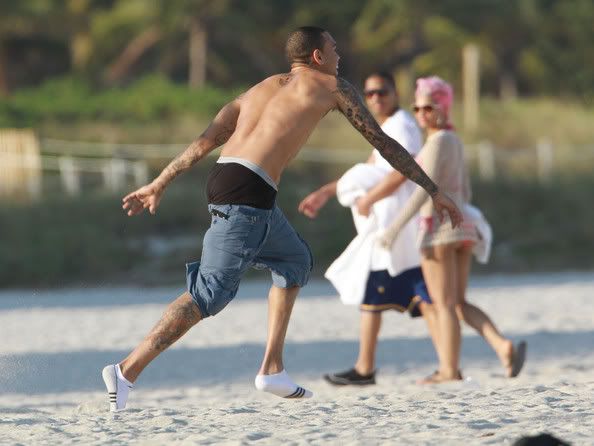 Chris and those boxers…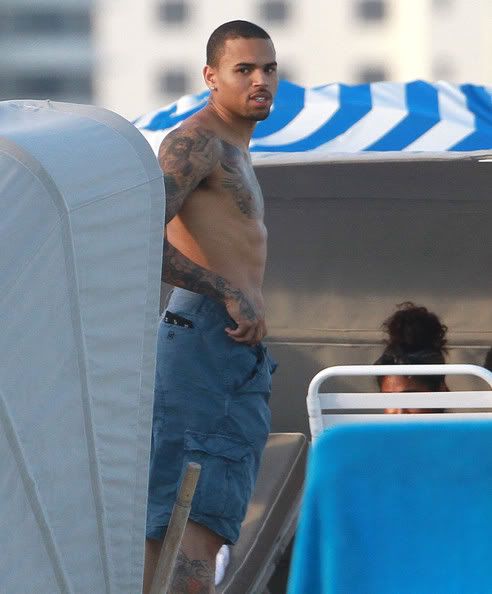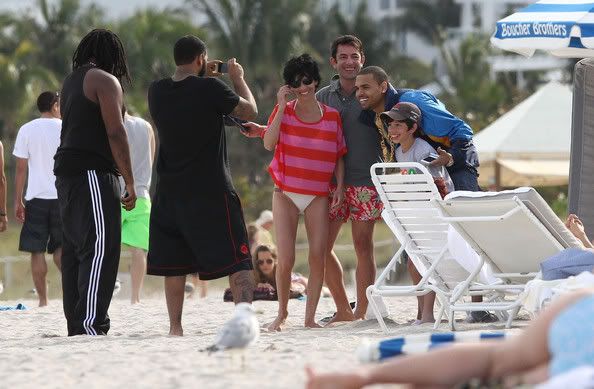 He even posed with fans.
But everyone is still not happy with Chris Brown or his Grammy win. Country singer Miranda Lambert continued to blast Chris at her recent concert. Never one to bite his tongue, Chris tweeted her saying:
"Using my name to get publicity? I love it! Perform your heart out!
Go buy @miranda_lambert album! So motivational and "PERFECT"!
Goodnight to all the people who live life and who aren't stuck in the past! TEAM BREEZY is my family! Positivity and blessings!"
Oh Chris….
And "Life and Style" Weekly has reported that the full verison of Rihanna's highly anticipated interlude "Birthday Cake" Remix with Chris Brown will indeed drop next week. 
This should be interesting…
(Post courtesy of Theybf.com)