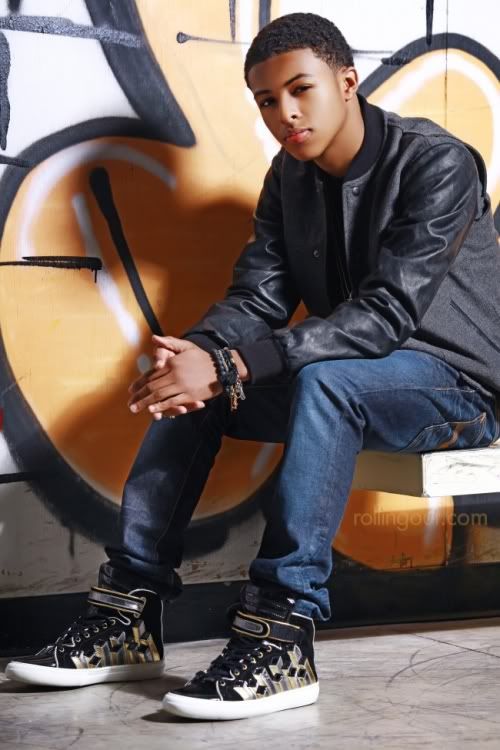 "ROLLING OUT" Magazine has released photos from their upcoming issue with Diggy Simmons.  See the pics and video of the fly jet-setting youngin' inside….
Diggy Simmons has a hot spread in the latest issue of ROLLING OUT.  The 16-year-old (he turns 17 the day after his album drops) is all grown up and prepping to drop his debut studio album Unexpected Arrival on March 20th: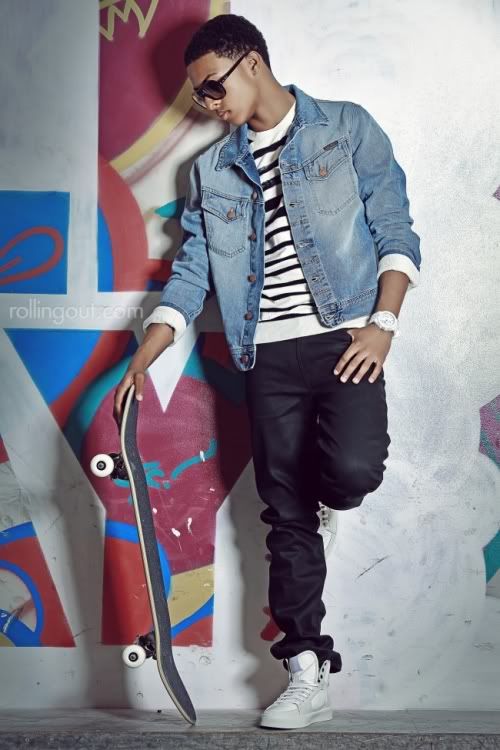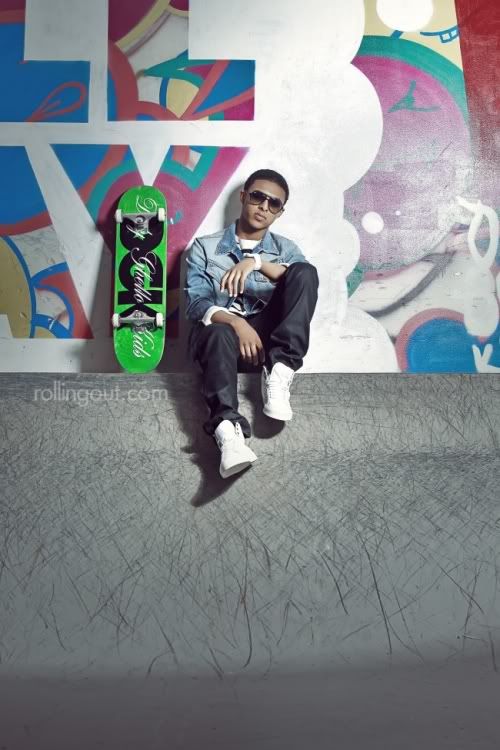 The graffiti inspired shoot has NYC flavor stamped all over it.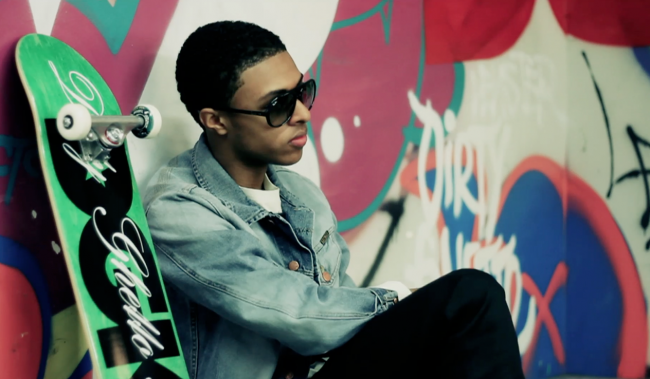 The game's next big star tweeted his excitement today saying, "4 more days till Unexpected Arrival!!!!" 
I bet the cougars are just sharpening their claws.  Diggy was last rumored to be dating fellow Def Jam signee Jessica Jarrell, but has recently claimed to be single.