Pop star Rihanna is sporting a new hairdo and color (shaved at the side) while over in Japan promoting Battleship.
Rihanna climbed aboard an actual aircraft carrier at the U.S. 7th Fleet's headquarters in Yokosuka, Japan today to promote her flick Battleship.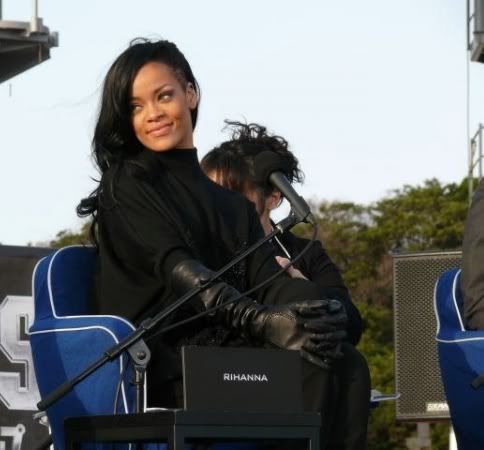 RiRi has darkened her hair again and her head is shaved on the side.
She appeared alongside co-stars Brooklyn Decker, Peter Berg and Taylor Kitsch who are getting ready for the world premiere of the flim tomorrow.