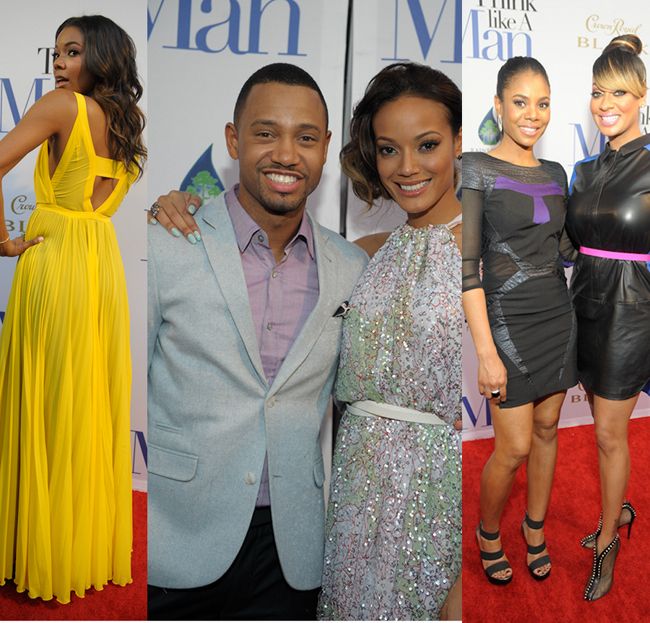 YBF celebs turned up for the star studded Think Like A Man red carpet movie premiere in Atlanta Tuesday night.  Pics inside of celeb supports and the ensemble cast including Gabrielle Union, Terrence J., Regina Hall, LaLa, Kevin Hart & more….
From Tuesday's big red carpet premiere at Atlantic Station Regal Cinemas: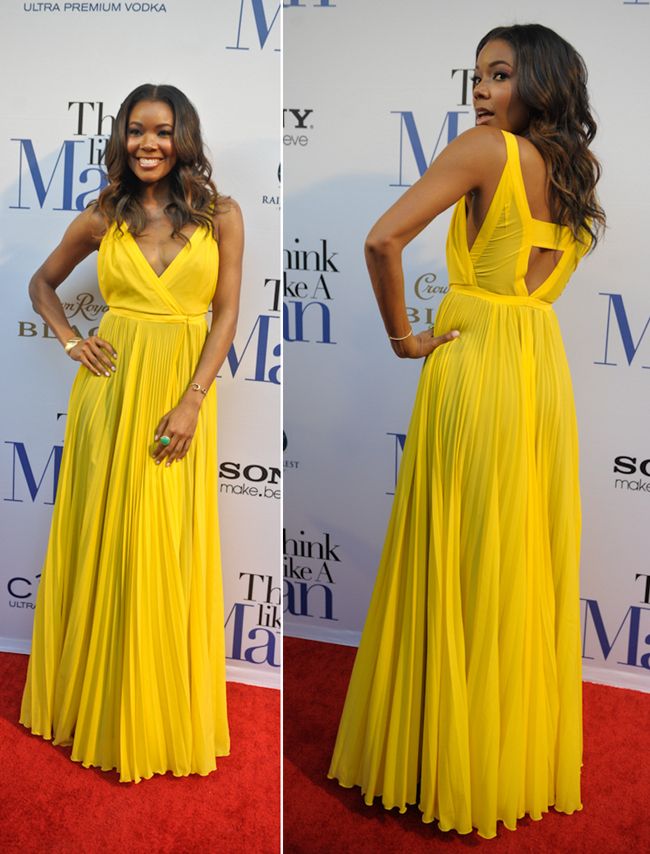 We've died and gone to canary heaven.  Gabrielle Union hit the red carpet in this spring-ready bright yellow slightly sheer floor length pleated gown.  It's definitely not her usual litte black dress…and thankfully so.  She decided to stand out with the color and good hair and makeup.  Looking FAB Gabby.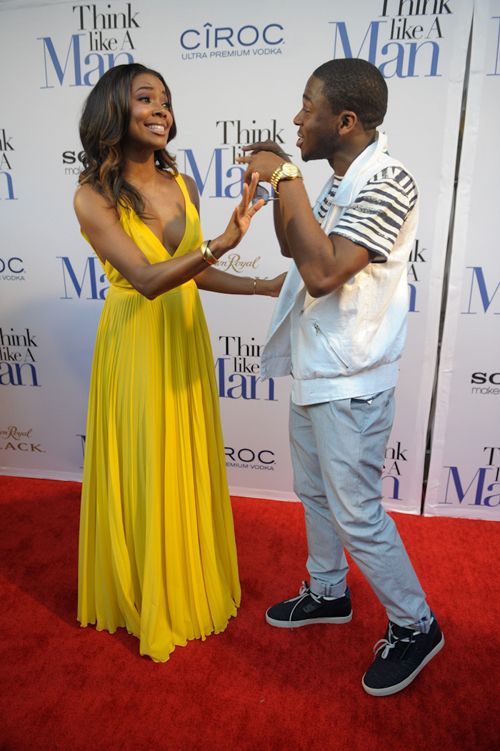 She stopped to chat up "X-Factor" first season's 4th place winner Marcus Canty.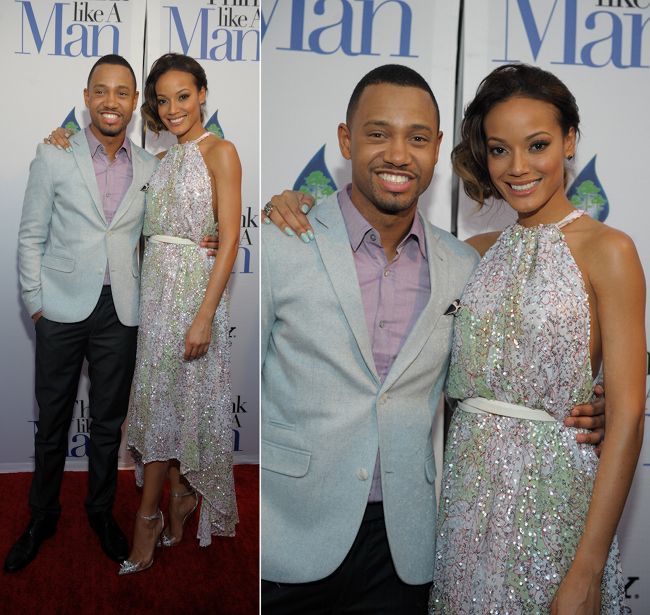 Terrence J, who also stars in the film, showed off his model girlfriend Selita Ebanks.  Are these two headed to the Easter Sunday program?  Or were the matching outfits purely coincidental?  We do love the color combo on TJ though.  He's rocking Tom Ford by the way.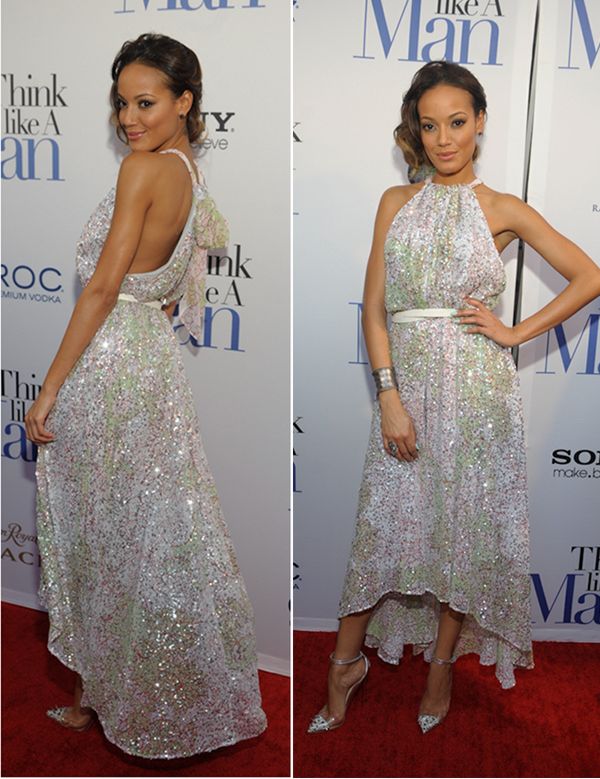 Pretty beading and sparkling dress for Selita.  And she paired it with her clear & silver spiked heels.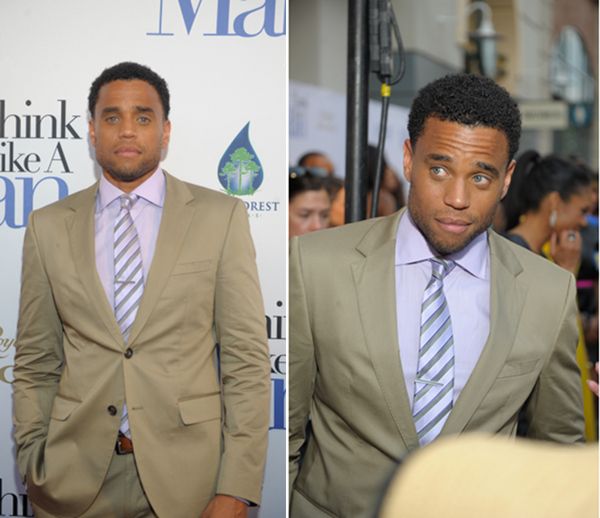 Co-star Michael Ealy looked hot as usual hitting the carpet.  Those eyes…
Terrence, producer Will Packar and Ne-Yo chatted it up while in the press line.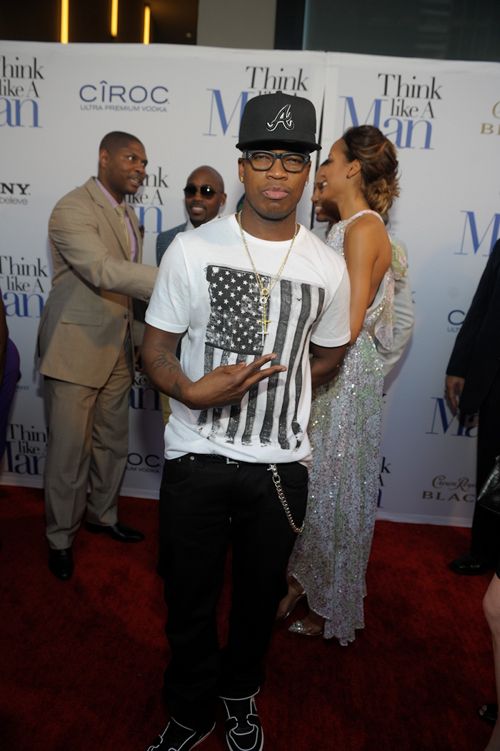 Co-stars Regina Hall & LaLa Anthony hit the carpet in colorful flirty looks.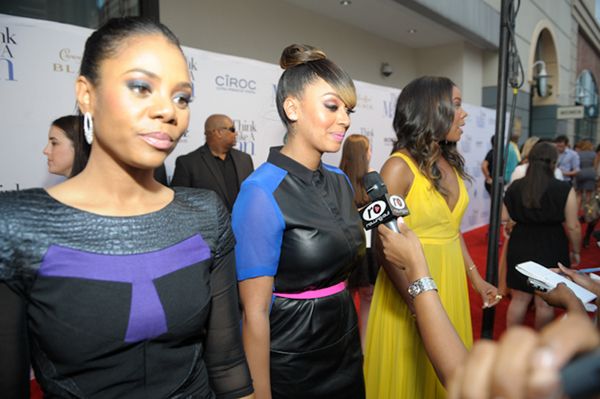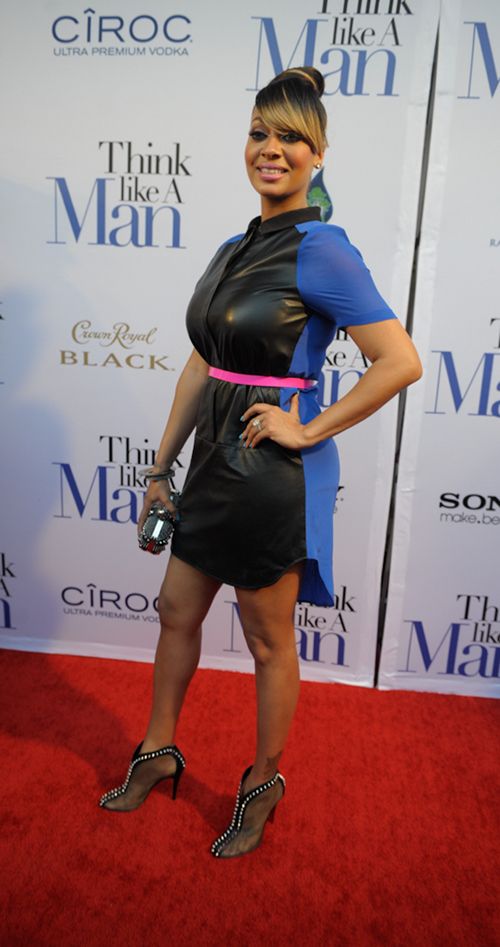 LaLa rocked Louboutin booties and a leather Tibi dress.  Can't decide how I feel about this here look.  It's interesting.
Absolutely loved Keshia Knight Pulliam's red carpet look…until I got to the knee.  Why is the skirt closing back up after the slit?  Shouldn't it have gone all the way down?  Did the designer (it's a Rachel Zoe silk twill skirt by the way) change their mind halfway through?  Just interesting….
Such a fab chick though.
Oh…is this your new boo Jasmine Guy?  The two were clearly acting like a couple on the carpet.  And we are NOT mad.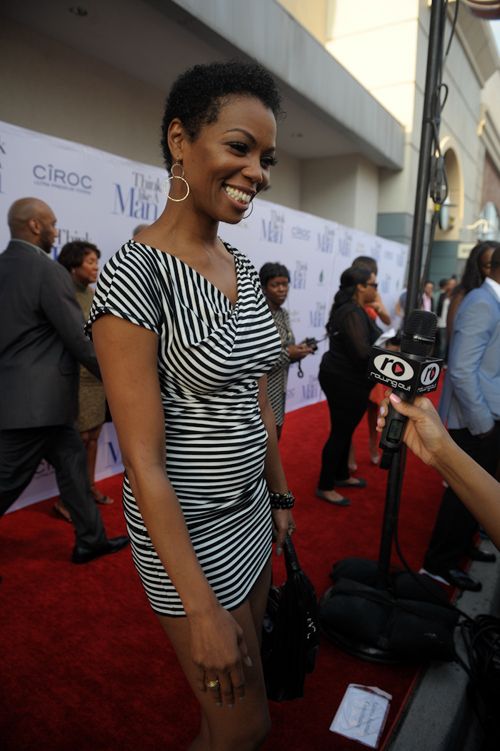 Actress Vanessa Williams was on hand to support.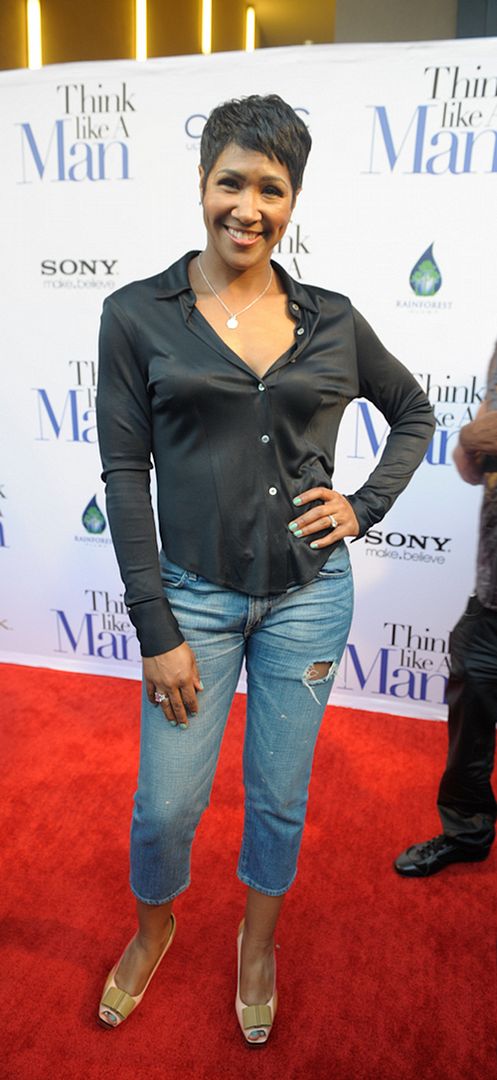 And so was her girl Terri Vaughn.  I swear she tapped into Lavita Alize Jenkins' closet for this look.  Still loves her though.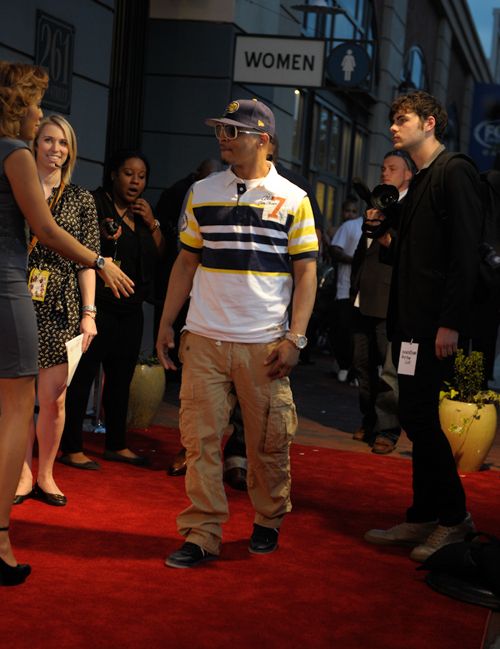 T.I. made his red carpet appearance as well.  Been hitting those weights we see.
"For Better Or Worse" star Tasha Smith, carrying her Gucci Hysteria bag, hit the carpet with her husband Keith and fam.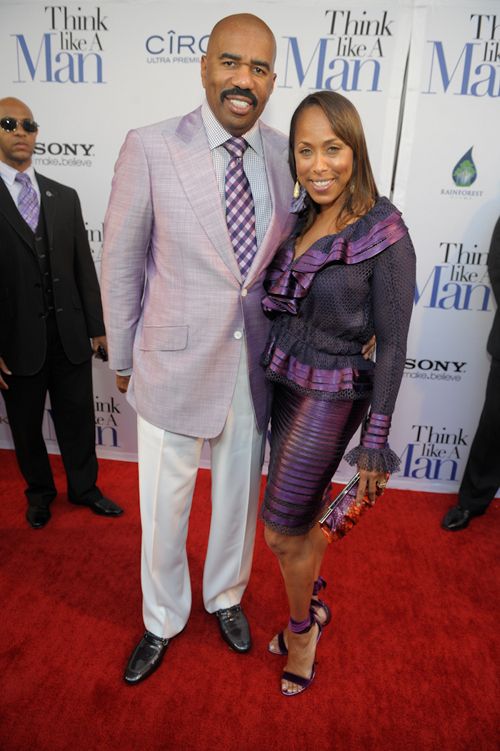 The man who kicked off this common sense turned advice novel Act Like A Lady, Think Like A Man was there of course.  Steve Harvey & his wife Marjorie looked color coordinated and cutesy.
Co-star Romany Malco hit the carpet in all black everything.
Actor Dondre Whitfield made an appearance.
Newly divorced "For Better or Worse" actor Michael Jai White hit the carpet with co-star KiKi Haynes.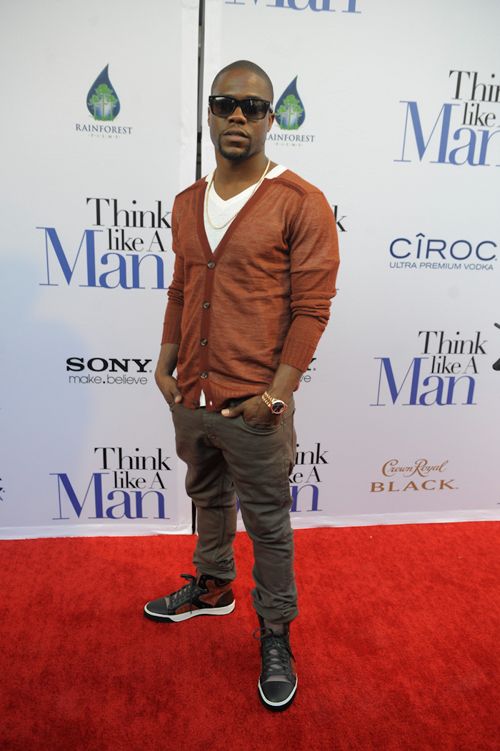 The comedic star of the film, Kevin Hart, made his appearance of course.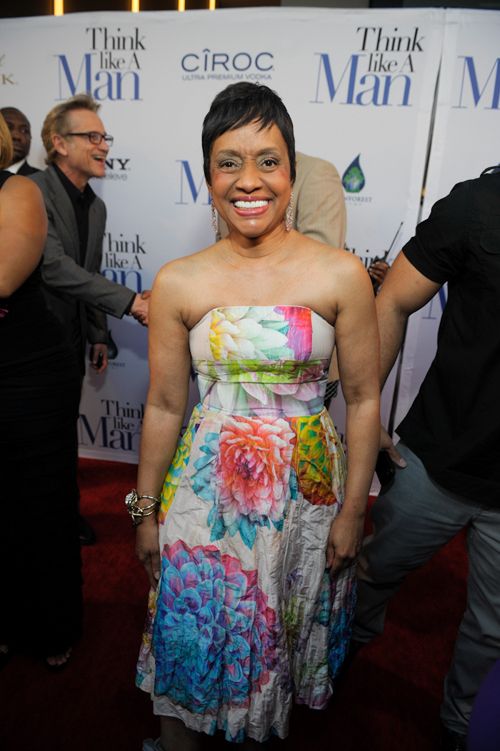 Judge Hatchett made a colorful appearance.  Chick stays on a red carpet doesn't she?  And yes, we're giving her a pass…. (Yes, this is very much Judge Hatchett.  Check out her recent twitpics while doing motivational speaking with same haircut, makeup & look.)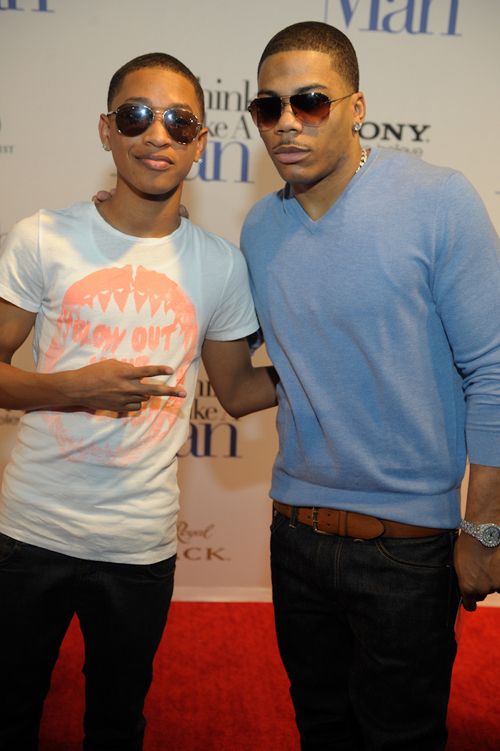 Nelly snapped some pics with youngin' Jacob Lattimore.
And ATL's Mayor Kasim Reed hit the carpet as well.  Fab times all around!
Think Like A Man hits theaters April 20th.
Also On Z 107.9: