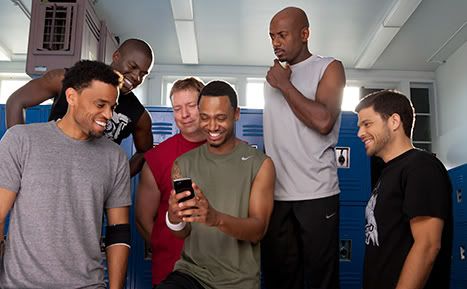 The Screen Gems film Think Like a Man may become the "sleeper" hit of the season as the movie is over performing at the box office and won the weekend with a $33M take!
Starring Michael Ealy, Jerry Ferrara, Meagan Good, Regina Hall and Kevin Hart, the Will Packer-directed film Think Like a Man has movie execs gagging about its money-making weekend.
The flick was made on a budget of $12-13M and went on to make nearly $33M this weekend (estimated to only rake in $20 mill). And though the marketing may have focused on women (in most cases) the film is also crossing gender lines with many men reportedly turning out to see the film.
One Sony exec said, "The movie had a negative cost between $12M-$13M so we're thrilled. "Any weekend where you make back the negative cost in the first weekend is a good weekend in our books."
Not to mention, the film is only playing in 2,017 locations, much less than other mainstream movies on the ticker.
Will Packer tweeted, #ThatWonderfulMoment When you try to buy tickets to the Sunday night show of your own movie and it's sold out! #Thinklikeaman
Meanwhile, Kevin Hart tweeted, #ThinkLikeAMan will be #1 in the Box Office this weekend because of you guys!!!! We did 33million this weekend people, this is INSANE
Bigger picture: This is good news for Black actors and actresses as Hollywood is definitely watching.  Congrats!