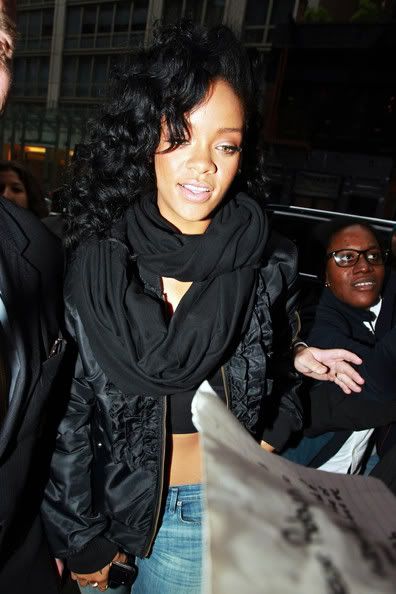 Rihanna was spotted showing love to fans in NYC recently after taping her SNL promo.
Rihanna was swarmed by fans as she headed back to her NYC hotel after taping a promo for SNL.
The singer will perform on SNL Saturday night with host Eli Manning.
Also, she posted on Facebook, "Rihanna Navy you did it! You helped Rih break the record for VEVO's most video views in 24 hrs with "Where Have You Been!"
Watch Rihanna's SNL Promo with Eli Manning here:
Be sure to tune into the Midday's weekly 10am-3pm with RoDigga!
Also On Z 107.9: