The controversial stars of "BBW" taped their reunion special recently and we have pics inside.  Also, find out what Shaunie O'Neal said as she apologized for the past season and promised more balance.
The "BBW" reunion went down recently and over course the weaves and shoes were fab.  Jennifer Williams, shown above, looked gorgeous in an alluring red gown.
Her enemy, Evelyn Lozada went with a teal skirt and and black top that showed off her ample bosom.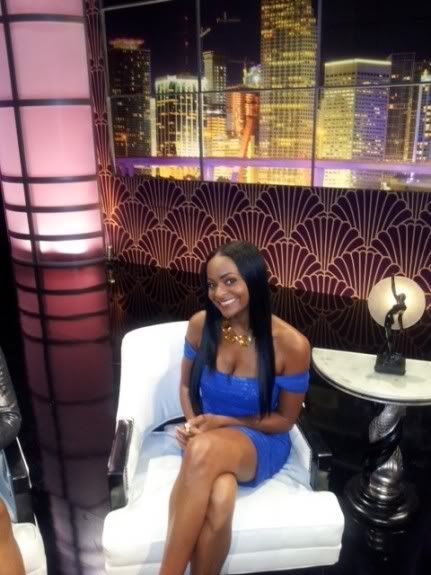 And newly single Royce Reed got chummy with castmate Kesha Nichols.
But where was Tami Roman?  In a tweet posted a few days ago, it seemed as though Tami might not be coming back next year.  It has not been confirmed….but we know missing a reunion taping is a big "contract" no-no.
And perhaps the most shocking moment was Shaunie O'Neal coming clean and basically apologizing for the way the women were portrayed on the show. She owned up to the "bad" outweighing the "good" but did highlight that there were some positive things shown this year. But the question is…..do you buy it?
Watch Shaunie express her disappointment here: SOURCE
Be sure to tune into the Midday's weekly 10am-3pm with RoDigga!
Facebook Main: ro.digga
Facebook 2: rodigga2
Twitter: @RoDigga
Instagram: @RoDigga