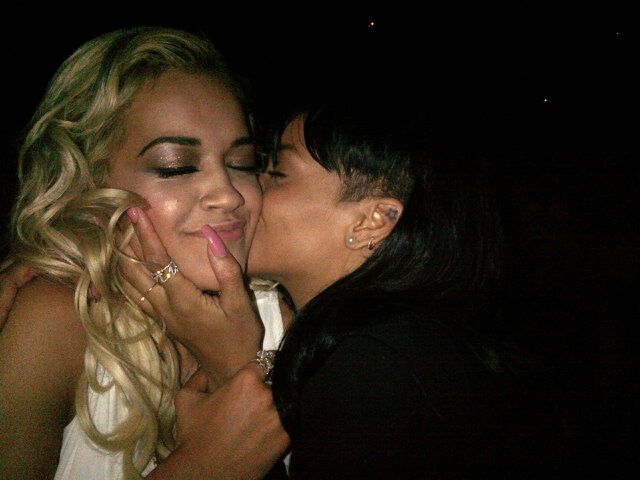 No beef here.  While the internet streets love to put Roc Nation chick #2–Rita Ora–against her almost doppelganger & original Roc Nation princess Rihanna, there's no lack of love between the two singers.  Pics of Rihanna and Rita sharing some chick love at the Watch The Throne concert….and news on Rih's Battleship opening weekend number!
Rita Ora tweeted the above fun & kissy pic tonight as fellow Roc Nation fam offered up the love.  And this odd tweet:
@rihanna hatin a$$ biatch!!!! Mwah!!!!!!
The twosome–along with Trey Songz & Kim K.–are in London for the series of Jay & 'Ye's WTT concerts at O2 arena.  Check out pics of Rih looking cute in her ABE and headpiece leaving her hotel before the concert with her slipper wearing friend Jen Rosales: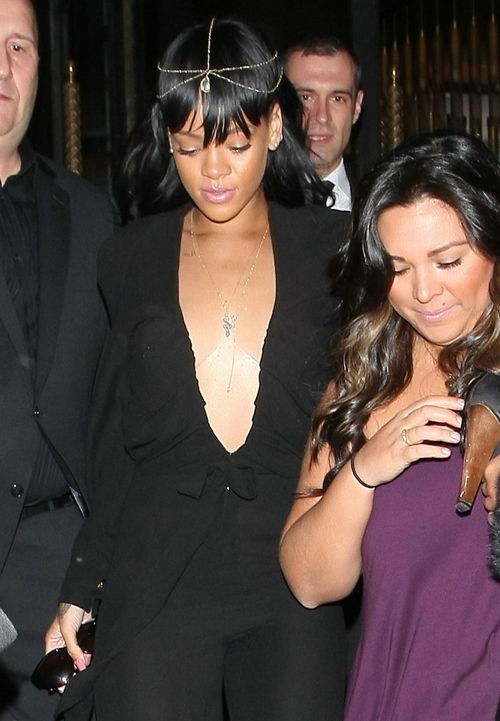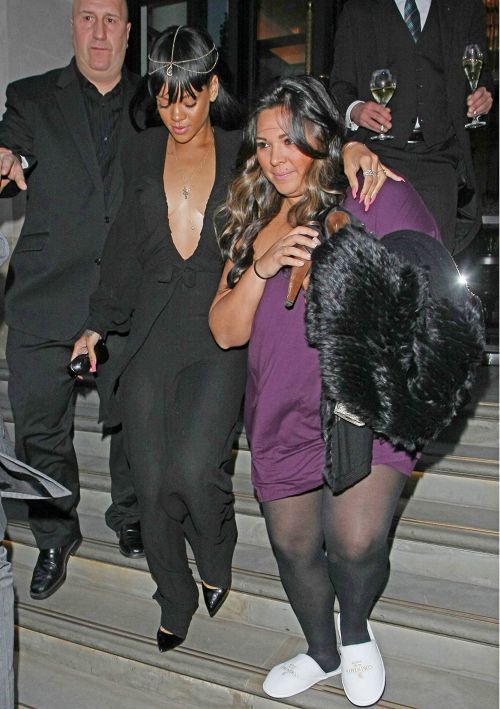 She showed love to her fans before hopping in a getaway van: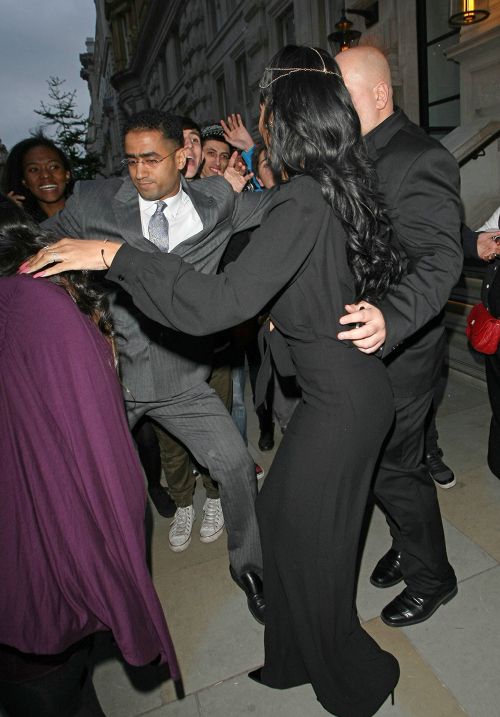 Oh, and she rode the Tube (London's public train system) again to get to the arena: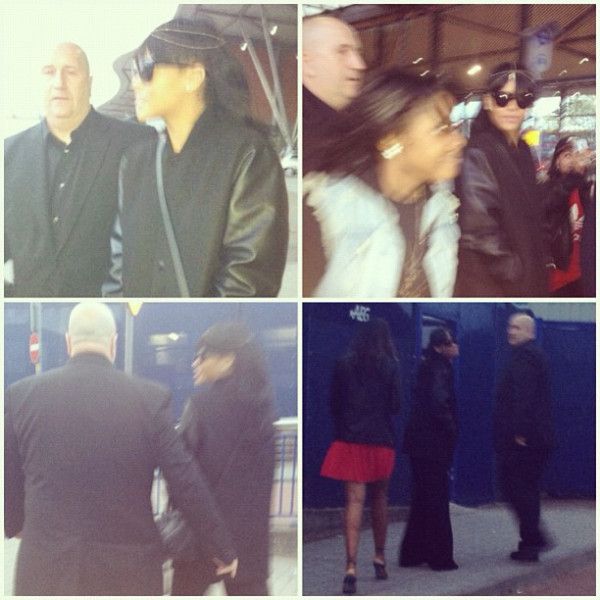 Gotta love it.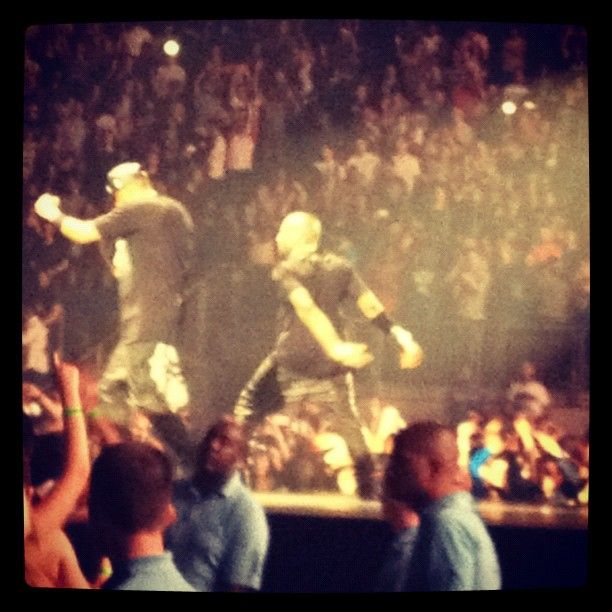 Fun times.
By the way, Rih's big film Battleship premiered this weekend and is estimated to come in second place to the current champ Avengers.  It's expected to gross $25.1 million for the full weekend, according to The Hollywood Reporter, well below its hopeful and predicted $35 mill.
Be sure to tune into the Midday's weekly 10am-3pm with RoDigga!