It didn't take long for Chris Brown & Karrueche Tran to end up spending time together again.  The two supposed exes both hit up Christina Milian and her boo Jas Prince's Gumbo dinner party last night.
Karrueche tweeted a pic of herself yesterday (above) looking much happier than her tweets have been sounding lately about her breakup with Chris Brown.
Could it have been because she was on her way to Christina Milian & Jas Prince's dinner party with their friend King Cannon–where Chris would also be?    While Rihanna was overseas performing in Baku?
Chris Retweeted Jas' tweet last night about both he and Kae being there–plus a few other friends:

For these two to have broken up 5 minutes ago, they're surely extra lax about willingly being in the same place so soon.  But it could have been just that–two people that happened to be in the same place together.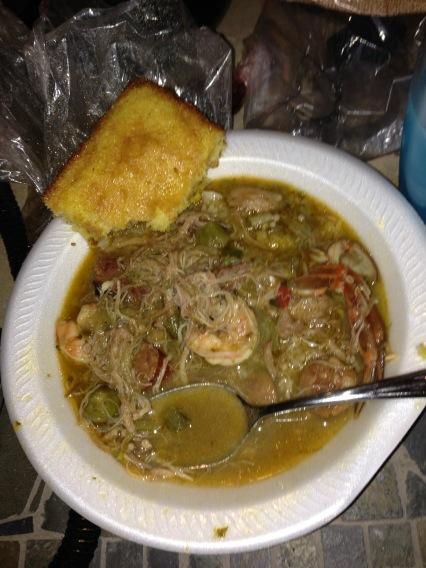 And if you were wondering what this supposedly great gumbo of the year looks like–Christina tweeted a pic of her bowl.  She said:
Hookah and THE MOST DELICIOUS GUMBO I'VE EVER HAD. #amazing @itsv0n made it & I got to watch.. #bestever! #foodporn [SOURCE]
Be sure to tune into the Midday's weekly 10am-3pm with RoDigga!
Also On Z 107.9: