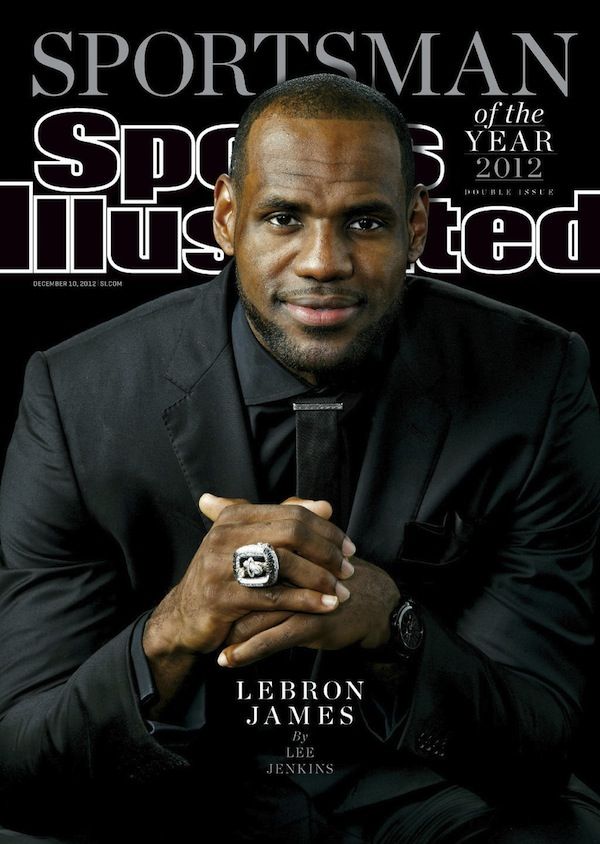 Miami Heat star LeBron James, who is just the second player to win an NBA championship, MVP title and gold medal in the same year, was named SI's "Sportsman of the Year."
LeBron reflected on winning the honor and his "Decision" to move to Miami saying, 
"I remember just like yesterday when I signed here and basically, like the roof caved in. "To see that I and my team and everyone around me was able to patch that roof up, to come to this point, to come to this point and receive such a prestigious award, it's huge."
Sports Group editor Paul Fichtenbaum said,
"LeBron kind of made it easy on us. In a year that had really high standards, he just stood taller than everybody else.  I do think there has been some sort of closure – maybe not entirely in Cleveland, but across the nation. LeBron's jerseys are now the No. 1-selling jerseys. I think there's a reason for that. I think people really appreciate him for everything he can do."
Mike Krzyzewski, head coach of Team USA, beautifully described LeBron saying,
"The game is a house, and some players only have one or two windows in their house because they can't absorb any more light. When I met LeBron, he only had a few windows, but then he learned how beautiful the game can be, so he put more windows in.

Now he sees the damn game so well, it's like he lives in a glass building. He has entered a state of mastery. There's nothing he can't do. God gave him a lot but he is using everything. He's one of the unique sports figures of all time, really, and he's right in that area where it's all come together." A voracious mind has caught up with a supreme body. The marriage is a marvel."
Dude has a lot of haters, but the title is well deserved.  The Dec. 10th issue of SI hits the stands on Wednesday and LeBron will be honored at the magazine's Sportsman of the Year awards gala in New York on the same day. [SOURCE]
Be sure to tune into the Midday's weekly 10am-3pm with RoDigga!
Also On Z 107.9: