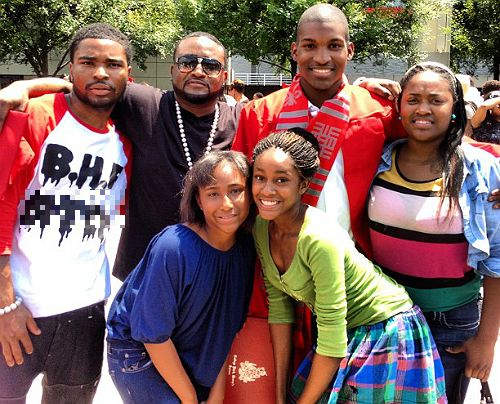 Although it hasn't hit the airwaves (yet), a petition has already been launched to stop Shawty Lo's reality tv project 'All My Babies' Mamas". Read the petition inside and watch the first episode of TLC's take on pastor's wives "The Sisterhood."
The Oxygen network is fully-prepared to air what some folks think is one of the most rachet reality tv ideas yet….Shawty Lo's "All My Babies' Mamas"  We told you earlier about the special which will feature the ATL-based rapper AND his 10 "baby mamas" and 11 kids and now there's a peition to get it yacked (before it starts) or at least to stop it from going further.
Sabrina Lamb posted a peition on Change.Org saying,
"Cancel Shawty-Low show aka "My Babies' Mommas" and all programming which demeans black children, women and stereotypes black men!

Our Children…our Community… Deserves Better.

Ban This Poison.

Cancel This Television Broadcast.

Oxygen Television Network is prepared to broadcast a one hour special celebrating the dysfunction of rapper Shawty Lo…aka the insulting title "My Babies' Mommas" witnessed by his 11 children…by 10 different women…(some may have been underage) as they….argue, beg, fight for emotional, financial support and sexual reward.

What is the difference between this ministrel show and the others which clog the airwaves without proper balance of the beauty and positive aspects of our community??

THE CHILDREN!….OUR CHILDREN!

The children are front and center..or used as bargaining chips! The children painfully witness their parents' behavior. And it is their children…OUR children who will hold all of us accountable by allowing them to be exploited internationally in this manner….for not standing up for them and for our people!
Also On Z 107.9: