Last night in NYC, TLC hosted an intimate press screening of their new show "Starter Wives Confidential" at the INC Lounge in Times Square. Cast members Josie Harris (ex-fiance of Floyd Mayweather), Liza Morales (ex-girlfriend of Lamar Odom), Tashera Simmons (ex-wife of DMX), Monica Joseph-Taylor (ex-wife of Funkmaster Flex), Zakia Baum(ex-girlfriend of Maino), and Cheryl Caruso (ex-wife of Phil Caruso) spoke during the post-screening Q&A.
The panel was moderated by model/actress Liris Crosse.
After the viewing, Liris posed with Tashera who revealed that she has finally moved on:  "I was 100% mother and wife.  When I love, I love hard. [DMX] was great at what he did – which was cheating – but I'm happy as hell now. I've found someone very special in my life."
Damn!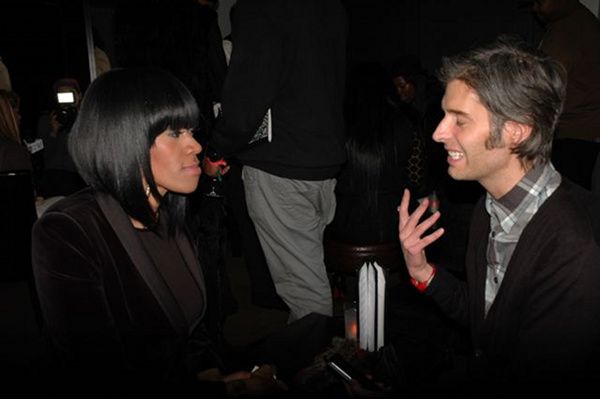 Perhaps the most famous of the cast, Tashera will spend the season striving to get her life and finances on track while divorcing DMX, her childhood sweetheart. She is the mother of their four children.
See more of the Starter Wives HERE
Also On Z 107.9: