You can't be a proper Bawse without the proper home.
Rick Ross just bought former boxing champion Evander Holyfield's Atlanta mansion. Holyfield lost the property last year due to foreclosure.
If seeing the staircase wasn't cool enough, there are plenty of awesome features that come with it.
The mansion, which is in Fayetteville County, Ga., was built back in 1994.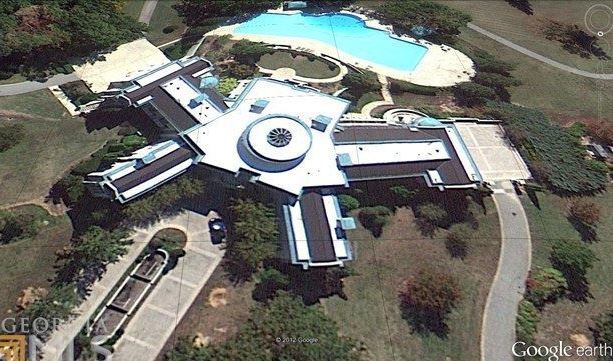 It comes with a pool that holds more than 350,000 gallons of water: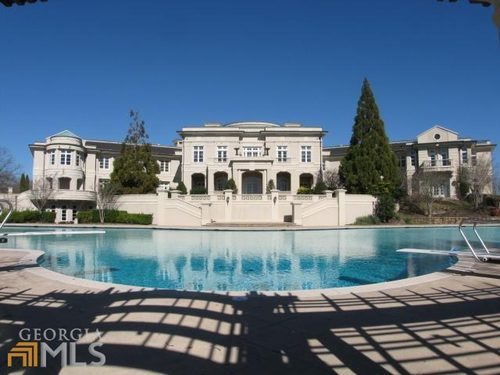 The rapper's new house has an indoor pool, a movie theater and a bowling alley. There are 12 bedrooms, and the dining room seats 100 people. 
Of course, it's not a cheap place to live with all of those awesome features. Holyfield reportedly told The Atlanta Journal Constitution that the mansion cost him about $1 million per year to operate, and electricity bills came in at around $17,000.
Despite the large bills, Ross has an awesome new mansion.
The 45,000-square-foot mansion hit the market for $8.2 million. We're not sure how much Ross paid himself, but the starting price at auction was $2.5 million. The mansion is massive: built in 1994, the house, which sits on 235 acres, features 109 rooms, a bowling alley, a 135-seat movie theater, an Olympic-size pool and a baseball field.