Cred – [CNN]:
Police are seeking a former WDBJ reporter in connection with the shooting deaths of a reporter and photographer on live television Wednesday, a representative of the Augusta County Sheriff's Department said.
Vester Flanagan is driving a 2009 gray Ford Mustang, the sheriff's representative said, stopping short of calling Flanagan a suspect.
Flanagan worked at WDBJ as a reporter for about a year using the on-air name, Bryce Williams, according to a former WDBJ employee.
Flanagan was fired from the station, though the reason was not made public, the ex-employee said.
It is believed that Flanagan is still in the Virginia area, a law enforcement source briefed on the search said.
Two videos posted on a Twitter account under the name, Bryce Williams, show someone walking up to the WDBJ news crew and pointing a gun at them.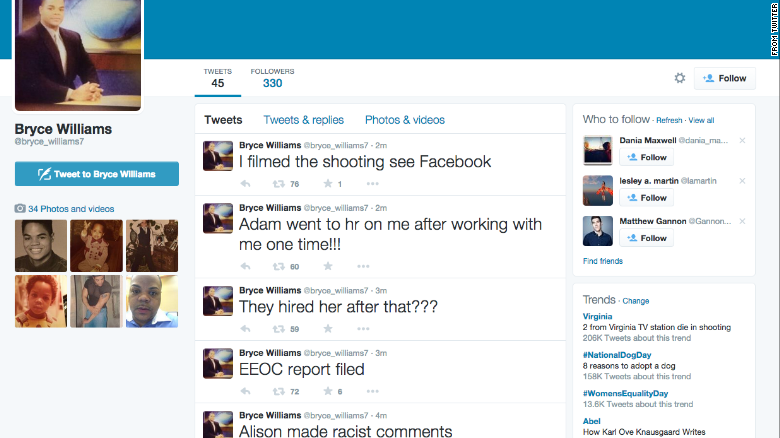 Continue reading on this update – [HERE].
Follow RoDigga @RoDigga on Twitter/Instagram/FaceBook and be sure to tune into the Warm Up Show weekdays 10am-3pm on Z1079!
Also On Z 107.9: