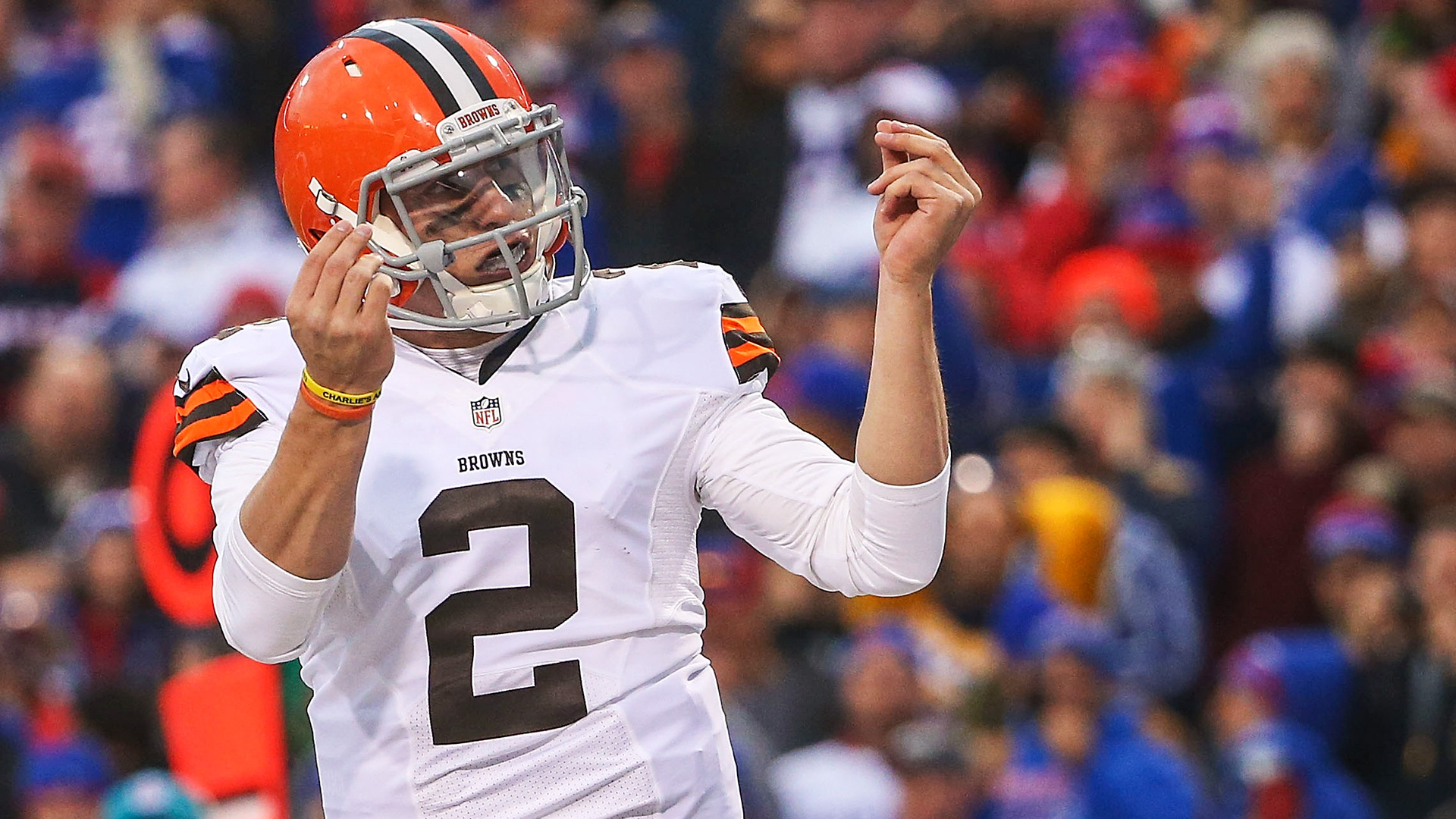 CLEVELAND, OH (WOIO) –
Johnny Manziel will not be charged in the January 30th incident involving the Cleveland  Browns QB and his ex girlfriend.
Dallas police released a statement saying they've completed their investigation and the case is closed.
Dallas Police Statement:

The Dallas Police Department has conducted the appropriate investigative follow-up to the report forwarded to us by the Ft. Worth Police Department regarding an alleged incident involving Johnny Manziel. Investigative efforts to date have not resulted in the filing of a criminal complaint and the incident is determined to be closed. No further statement is expected at this time.
READ MORE: Cleveland19.com
Article Courtesy of WOIO Cleveland 19 News
Picture Courtesy of Getty Images
No Charges for Soon-To-Be Former Browns QB Johnny Manziel  was originally published on wzakcleveland.com