Frank Ocean is [hopefully] about to release his new album, and it looks like the developers at Snapchat are patiently waiting for it as well. In their latest update [available to some regions], Snapchat has added Frank Ocean filters: there's one in the style of the OSX TextEdit window [referencing his old Tumblr notes] that reads "Dear Frank Ocean," while another one features a skeleton that sums up how we all feel right now, with the caption, "Waiting for Frank Ocean's music like…" Check them out below.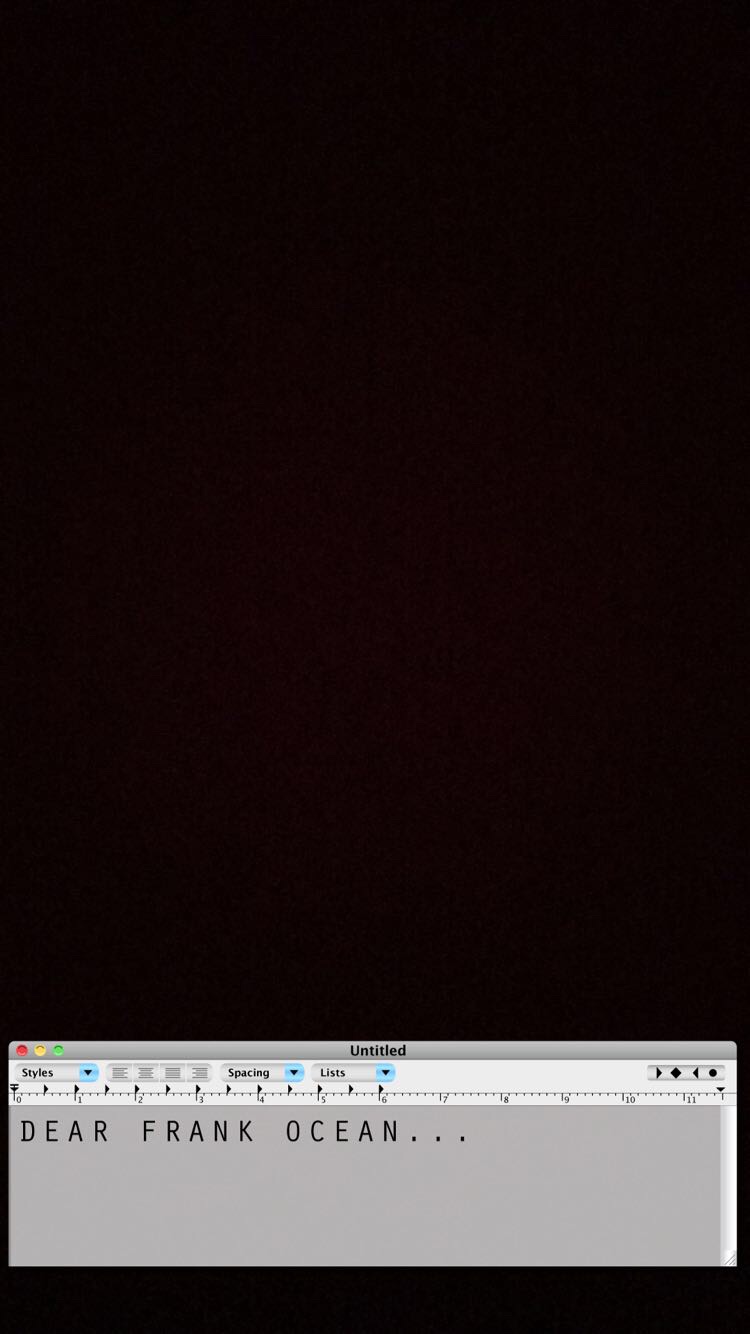 Get the other and more [HERE].
Catch @RoDigga weekdays with @DJKnyce #TheDayParty 3pm to 7pm!