We thought it was all good between Kanye and Cudi but it looks like we were terribly wrong! Cudi went in on rappers including his former homie KANYE and DRAKE for having ghostwriters and not being real!
See Cudi's tweets below: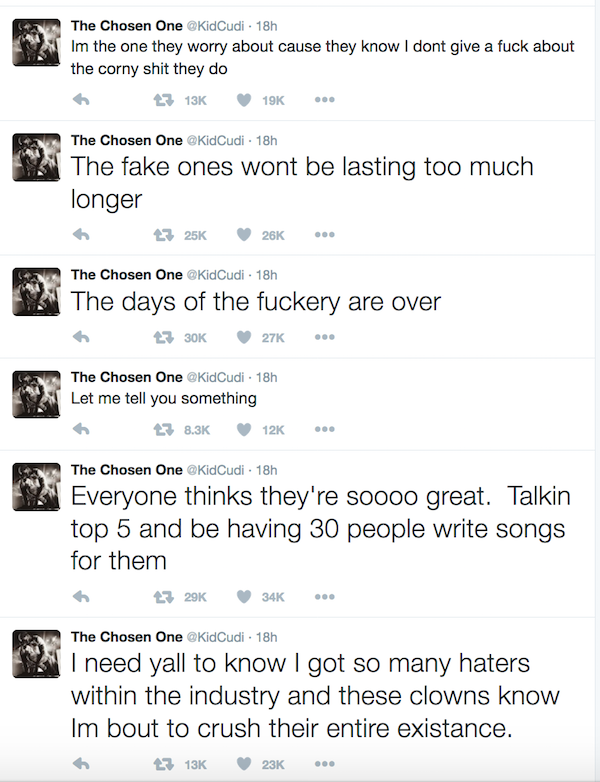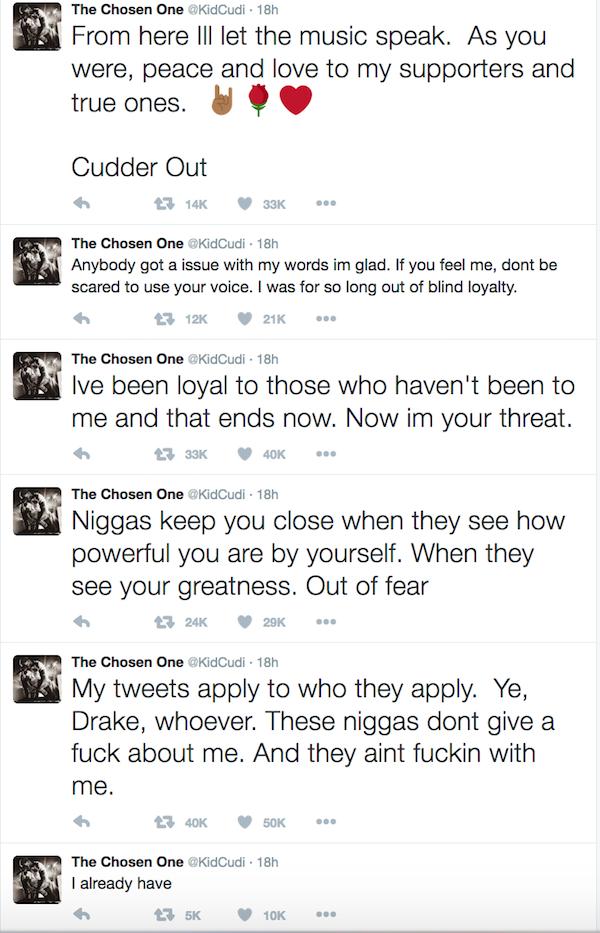 SHeeeh!
Of course Kanye couldn't let that slide so during his Tampa tour stop Wednesday night he stopped the music during " Don't Like" and snapped.
Yeezy screamed over the mic, "Cudi — Don't you ever mention 'Ye name!" See the video HERE
This one is about to be messy…SMH
Also On Z 107.9: