Lil Kim just dropped her new promo pic.  And in a skin baring catsuit, she's sharpening her cat like skills and ASSets.  Hope this works for her this time.  Check the pic, plus Jay-Z & Blue Ivy's bed getting a special delivery below!
After dropping her new singles "Keys To The City" and "If You Love me" recently, Lil Kim is tapping into her sex kitten skills and crawling on the floor in a mesh detailed catsuit and boots.
You feelin' it?
In other rapper news:
New dad Jay-Z was spotted making his way to his Manhattan office…with his iPad in tow.  Wonder which apps he has.
And speaking of Jay, his baby girl Blue Ivy had a special delivery to MaMa Beyonce's office yesterday: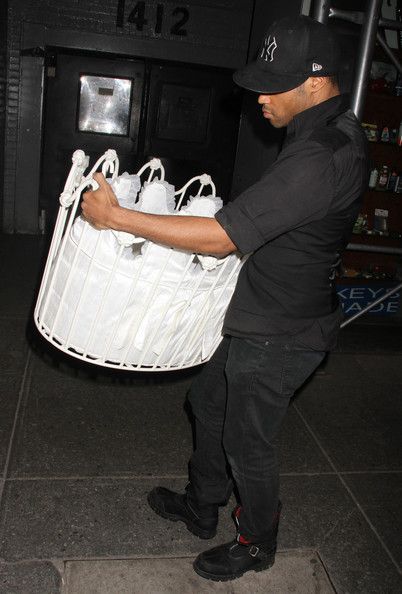 Looks like she'll be spending naptime and playtime right next to mommy's desk in her own bed.  Gotta love it.
And what did Auntie Rih Rih have to say about the perfect princess?  While talking to Capital FM in London during her Battleship promos this week, Rihanna gushed about Blue Ivy when she was asked if she'd met her yet:
"Yes I have!  She's, it's unreal. It's unreal!

"You couldn't get more perfect than that child, she's beautiful.  And she really is Jay-Z's twin. It's hilarious. She's beautiful!"
Sweet!
Also On Z 107.9:
The z1079 Summer Jam 2016 Playlist [Photos & Videos]
1. T.I.
1 of 16
2. Wale
2 of 16
4. Wale ft. Usher
4 of 16
5. Young Thug
5 of 16
6. Desiigner
6 of 16
7. T.I & Young Thug
7 of 16
9. T.I.
9 of 16
13. Z1079 Summer Jam 2016
13 of 16
14.
14 of 16
15. Shuicide Holla
15 of 16
16.
16 of 16