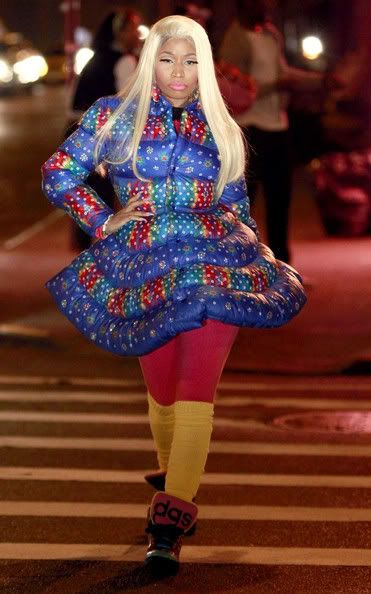 Nicki Minaj was spotted in Brooklyn yesterday shooting an ad for Adidas Fall/Winter 2012 campaign. See the extra colorful pics of the Queens native inside…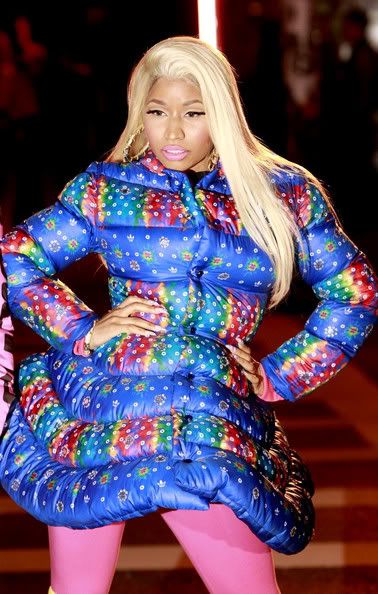 As if she couldn't get any brighter, Nicki Minaj burst out her best Rainbow Brite winter coat (designed by Jeremy Scott) to work an ad for Adidas.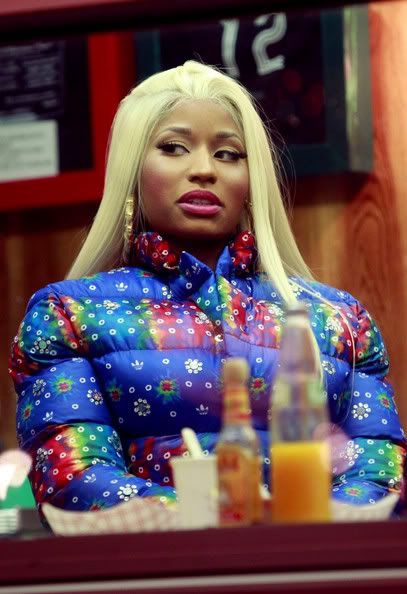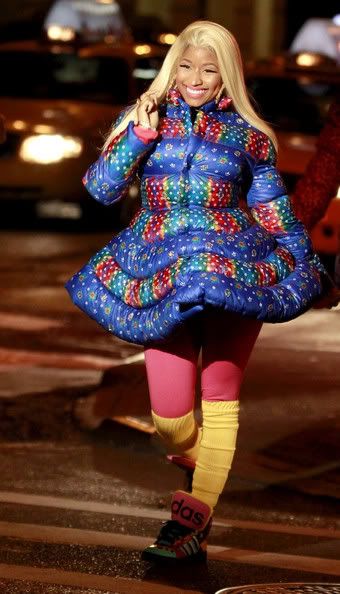 When is she going to land an ad for Skittles?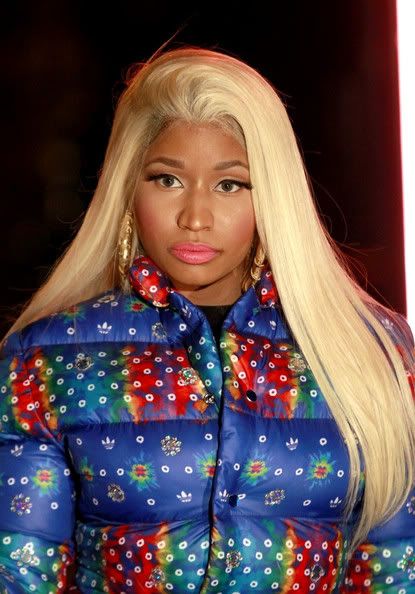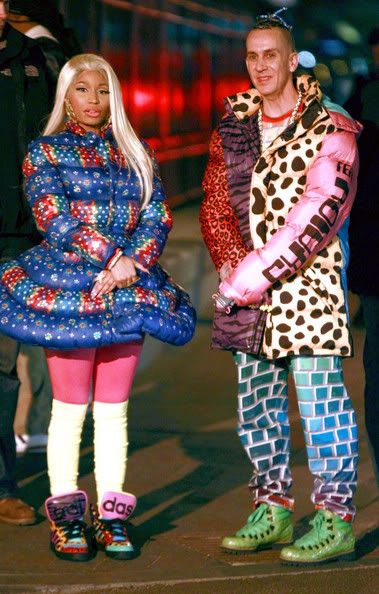 She worked on the shoot with designer Jeremy Scott.  There's just so much going on here I'm not sure where to look first.
Jeremy tweeted, IF U LOOK IN THE BACKGROUND OF THE RIGHT SIDE PHOTO U CAN C ME YELLING "WERK" AS NICKI GIVES IT TO THEM !!!