This chick loves herself a baller doesn't she?  If you don't recognize those ASSets from the back, it's the Baddest B*tch Trina who was spotted giving a post-game hug to her rumored boo James Harden of the Oklahoma City Thunder yesterday.
She was previously dating 34-year-old Clippers baller Kenyon Martin for years off and on.  But now, after rumors started back in January, Miami rapper Trina has very likely moved on to a younger rising star–22-year-old OKC star James Harden.
The skin tight jeans wearing rapstress was spotted at Dallas' American Airlines Center watching Game 4 of the playoffs where her rumored boo and his Thunder swept the Mavs.  And she was spotted court side waiting to give Mr. harden a big congratulatory hug.  And she also looked pretty smitten laughing it up with her girls during the game.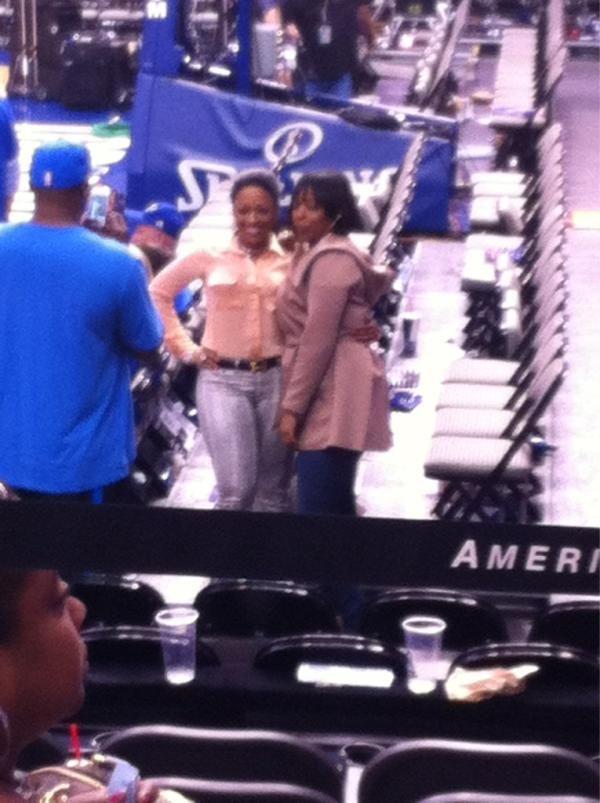 Trina snapped pics with her fans while waiting post-game for James.  And she tweeted afterwards, #FEARTHEBEARD, which is what the Harden supporters love to say.
Over the past couple of months, the twosome have been exchanging some pretty flirtatious tweets, including one where James told a fan Trina is the celeb female he'd love to marry right now: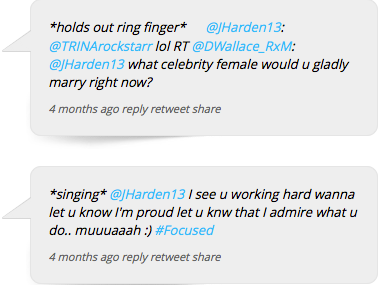 Hmmm…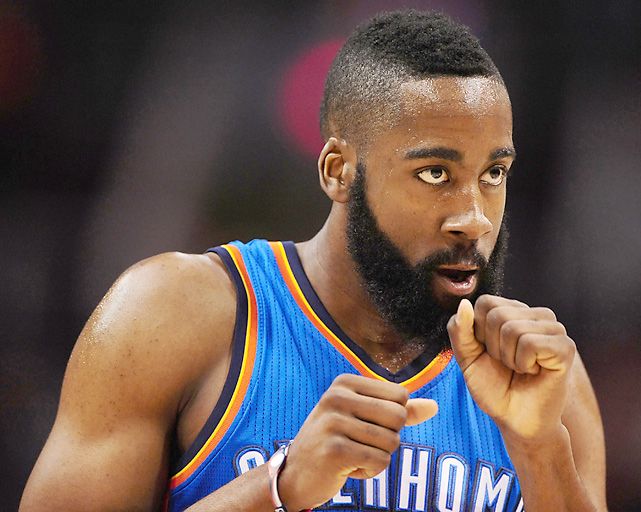 Next up: We'll likely see Trina court side again as the Thunder face #3 seed Los Angeles Lakers or #6 seed Denver Nuggets in the Western Conference Semifinals…
Be sure to tune into the Midday's weekly 10am-3pm with RoDigga!