Well if you're wondering why Nicki Minaj wasn't apart of one of the biggest concert events in NYC…you gotta keep reading below to find out why! – RoDigga
Rappers Nicki Minaj and Foxy Brown were spotted partying together in NYC at her own private "afterparty" at Negril Village restaurant.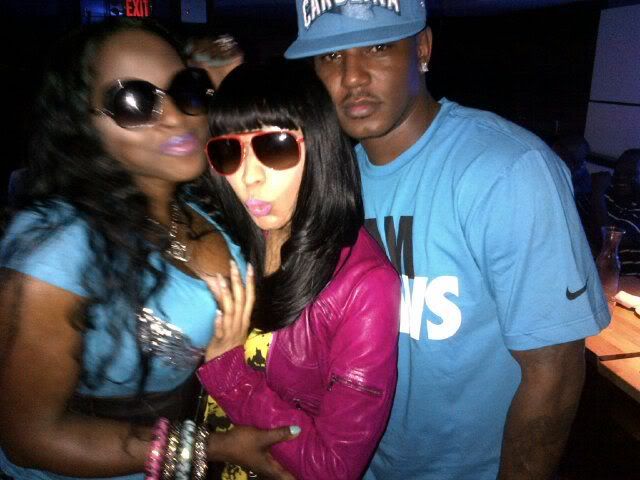 http://youtu.be/3PlnHm5zqwI
Nicki Minaj may have cancelled her headlining performance at Summer Jam 2012 last night after Rosenberg's diss, but it didn't stop her from partying in NYC with folks like Foxy Brown.  As we reported earlier, Foxy was going to be one of Nicki's special guests she brought out during her set.
Though Lil' Kim thinks Nicki has an issue with other femcees….the new Barb seems cool with Foxy.  Kim popped off on Twitter saying don't believe the hype as this is just another example of Nicki playing mokey see monkey do to compete with Kim.  Since Kimmy brought out several female rappers at her shows recently.
Nicki tweeted,
Foxy cam'ron beenie and spragga benz in here gettin bent w/us. We 200 deep. Dancehall on blast!!!!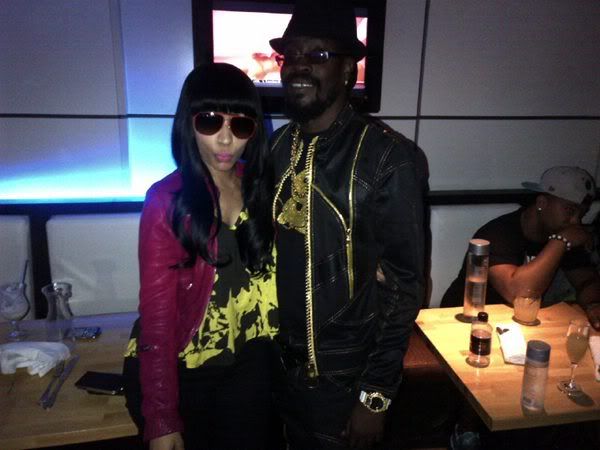 Nicki also partied with Beenie Man.
And about that Young Money Summer Jam drama, there is now video of Hot 97 Morning Show host Peter Rosenberg dissing Nicki (which lead to the cancellation).  He disses her "Starships" song and says it's not real Hip Hop.
So yeah, that's why Weezy pulled Nicki's performance! SMH
Be sure to tune into the Midday's weekly 10am-3pm with RoDigga!