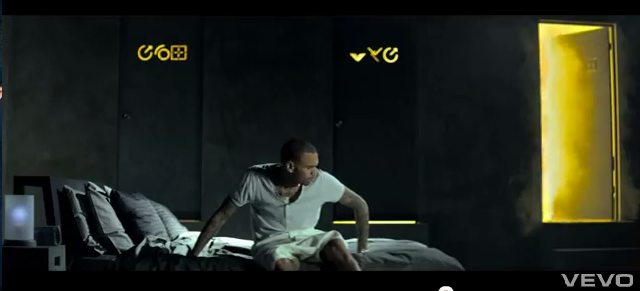 Chris Brown just dropped his brand new video for his new single "Don't Wake Me Up."  Check out the Colin Tilley-directed video below:
Chris filmed the "Don't Wake Me Up" video last month in the desert alongside his leading lady Araya Nicks.  In the visuals for the song written by Chris himself, Breezy wakes up into different scenarios and follows his love interest into various doors.
The track is Chris' 4th single off his upcoming Fortune album (July 3).
Check Out This Video: Chris Brown "Don't Wake Me Up"
Samuel L. Jackson Joins Gary Oldman And Joel Kinnaman In The "RoboCop" Remake
Another Megachurch Pastor Arrested, Details Here [MUGSHOT]
Kanye's Living The Good Life! Kim K Buys Him $750K Lamborghini For Birthday!
What Just Happened? Manny Pacquiao Robbed In WBO Welterweight Title Fight
Boston Celtics Fan STABBED by Miami Heat Fan!!
Lined Up For #Z1079SummerJam Tickets, On Location [PHOTOS]
Ice Age: Continental Drift Trailer Featuring Drake & Nicki Minaj [VIDEO]
Another Rapper Arrested: Charged With Driving Drunk With Children In Car
Be sure to tune into the Midday's weekly 10am-3pm with RoDigga!