Cassie is all oiled up and flexing her sexy for the October 2012 issue of GQ Magazine.
She's 26 and keeps her spot–whatever it is–in the industry as Diddy's #1 Bad Girl.  And it's when she goes back to her model roots that makes everyone take notice.  Cassie is looking stunning on the pages of the new GQ magazine, and talking about why her laid back attitude has led to her releasing music only every blue moon.
Cassie on her popularity:
"It would be awesome to stay popular, but if I was only an underground artist, I would be okay with that."
On the time between her debut and sophomore albums:
"It's been too long, I know, but I got to start over and over again…I'm just a laid-back person.  Maybe laid-back to a fault."
On hitting the scene again:
"I feel like I'm a new artist."
More hot pics: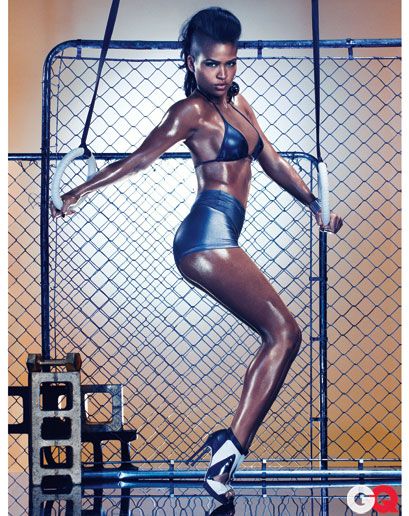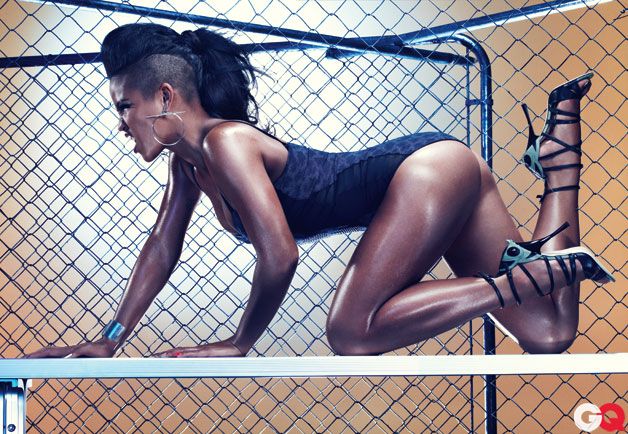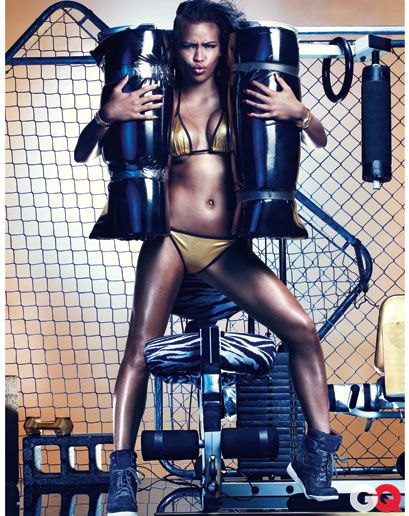 Check out more over at GQ.
Be sure to tune into the Midday's weekly 10am-3pm with RoDigga!