Sloane Stephens is already a media darling.  She's already won the Junior Girls' doubles titles at the French Open, Wimbledon and the US Open all by the age of 17.  And it's no wonder she's a mega athlete seeing that her mother was a college swimmer and her late father, John Stephens, was a runningback in the NFL.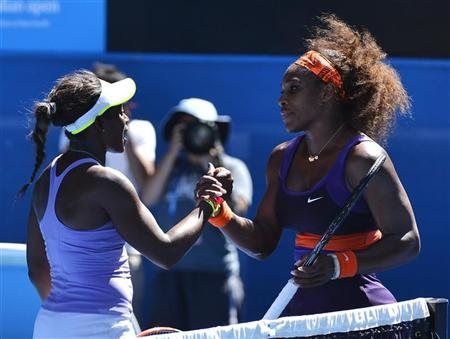 Sloane said at her press conference before shockingly winning the knock out match against Serena yesterday:
"[The next match] just happens to be Serena. She's obviously one of the greatest players to ever play the game.  Without all that, it's still a tennis match … The court's the same size. You're still playing a regular person across the net. You've just got to go out and play."
She's already been featured in Teen VOGUE and admitted then she had posters of the Williams sisters on her wall.  And as the only American out of the four finalists, she now says maybe she should hang one of herself.