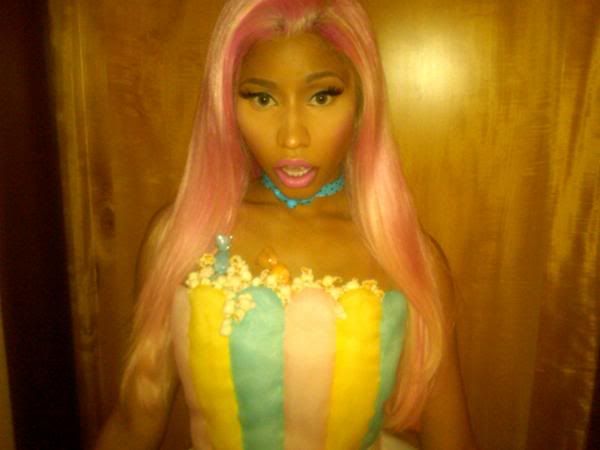 Nicki Minaj rocked out in a popcorn dress (with real popcorn) in Japan earlier.  See photos from her promo appearances inside…..
Nicki Minaj didn't hold anything back in Japan (complete with wigs and outlandish outfits) as she promoted her upcoming Pink Friday: Roman Reloaded disc (April 3).
She changed into a popcorn dress and had real popcorn bubbling out of her bosom.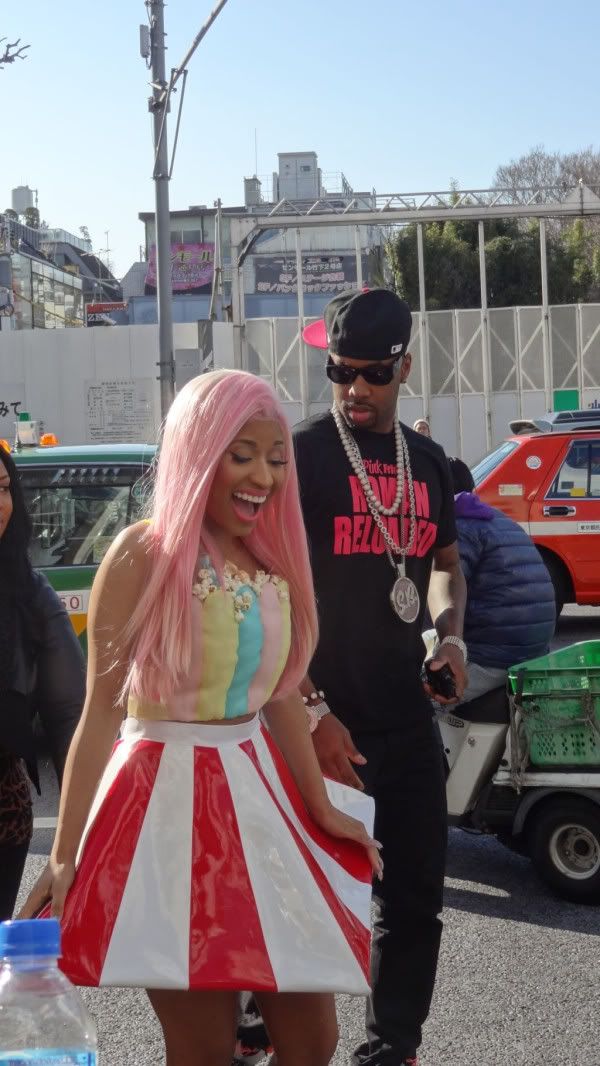 Sarafee looked like he wanted a taste.
Wouldn't it be cool if that dress was fully functional and you could rock it at the movies?