The Carters are still living it up in St. Barts this week!  Beyonce & Jay-Z took some time away from doting on their baby girl Blue Ivy yesterday to hit the jet skis.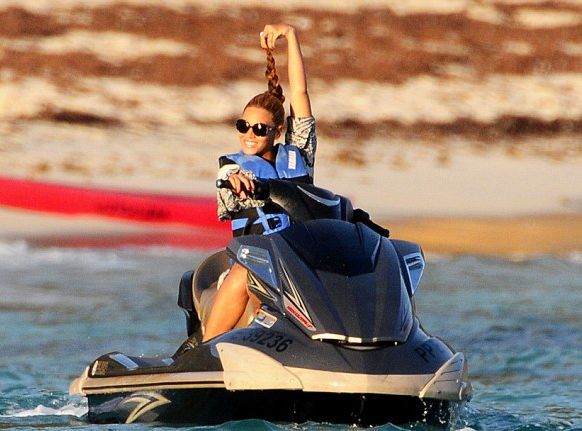 Beyonce, who is looking amazing these days post-baby, was spotted having all types of fun in the french Caribbean waters of St. Barts.  After laying out on the beach, The braided ponytail star smiled it up for the cameras while snapping silly flicks: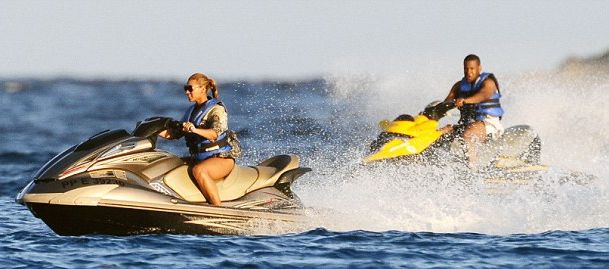 And her hubby Jay-Z joined in as well.
The twosome were also spotted pulling over on the side of the road to take advantage of the scenery and their colorful looks for the day:
And the jack-of-all-trades, bodyguard Julius, played camera man so the power couple could have their own photo together.  Well isn't that sweet.