Now that actress Meagan Good–who is well known for playing every vixen film role known to man–is marrying a minister, she wants the world to know that she and her fiance, DeVon Franklin, haven't had sex yet.  The two have remained celibate for a year…because they're saving it for their wedding day.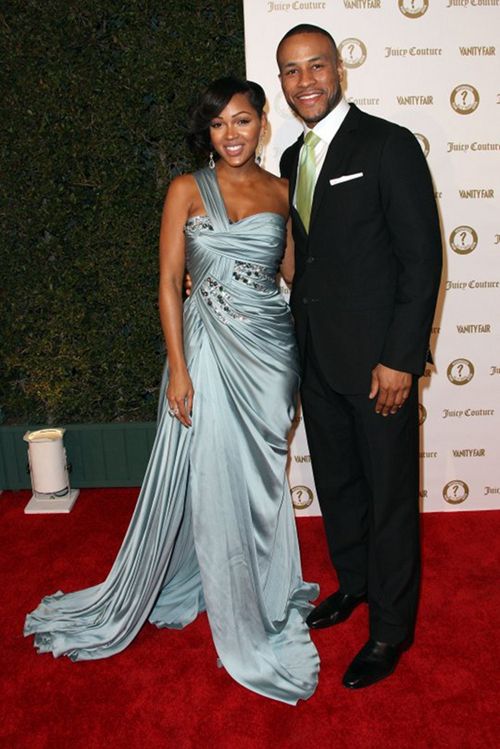 Even though her name is synonymous with sexy video vixen film roles, industry insiders tell us Meagan has always been a "religious good girl" in real life.  So it may not (or may) come as a surprise that she decided to become a born again virgin (we don't know for a fact she sexed up a former lover before–but we're rolling with the safe assumption she's not a complete virgin).
The 30-year-old Think Like A Man & "Californication" actress told Life & Style: "Our wedding night will be the first time we're actually together."
Now that she's set to become a first lady of the church of Seventh Day Adventists…she's gotta put that best holy foot forward.
As for how she knew DeVon, whose day job as a SONY film exec led him to meeting Meagan on the set of Jumping The Broom, was the one:
"Because he was willing to be celibate with me for a year.  He loves God, more than I love God, so I don't think there's anything wrong [with him]."
The gorgeous Meagan didn't give their wedding date, but she did reveal the plans for their big Malibu nuptials:
"We found the venue, which I'm really excited about, and it's going to be in Malibu.  I know I want to go for a bayou-themed kind of Spanish mosque, a very enchanted-y Twilight feel."
Be sure to tune into the Midday's weekly 10am-3pm with RoDigga!
Also On Z 107.9: