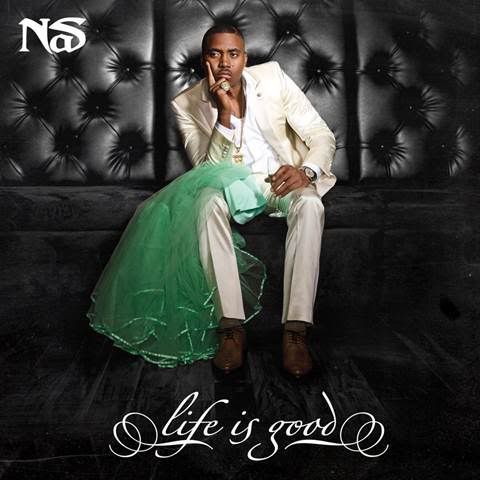 On the heels of his much-talked about 2012 Summer Jam performance, Nas has revealed the cover art for his upcoming Life Is Good disc (July 17).  And yes, that's Kelis' infamous green wedding dress (or a replica of it) he's holding.
Watch the album's trailer here:
@FunkMasterFlex Goes In On @NickiMinaj For Canceling On NYC Fans
Erykah Badu Gets NAKED Again – Western Esotericism [MUSIC VIDEO]
Rihanna Goes Off On ESQUIRE Reporter Over Chris Brown Questions!
Chris Brown – Sweet Love [MUSIC VIDEO]
Weezy Pulls Nicki From NYC's Summer Jam Because "Someone" Was Poppin' Off At The Mouth!
BIJOULICIOUS: Beyonce, The Dream, Kelly Rowland & More Watch Jay-Z & Kanye Perform 'N$ggas In Paris'…In PARIS! [VIDEO]
WATCH: Nicki Minaj "Beez in the Trap" Parody "Beez Wit the Blacks" [VIDEO]
Lined Up For #Z1079SummerJam Tickets, On Location [PHOTOS]
Be sure to tune into the Midday's weekly 10am-3pm with RoDigga!
Facebook Main: ro.digga
Facebook 2: rodigga2
Twitter: @RoDigga
Instagram: @RoDigga