Cry me a river Christopher…he's decided to cut off his instgram again after his latest fight with Frank Ocean.  I wonder how long this hiatus will last this time.
According to THEYBF:
If you go to Chris Brown's Instagram page, @FuckYoPictures is coming up as blank space.  After today's hoopla over his fight with Frank Ocean at Westlake Studio in L.A., Chris seems to be pissed about how he's being treated.
He tweeted earlier today that he felt like Jesus being crucified.  And this evening, he wrote messages to his "fans" saying he doesn't want to play into the negativity of social media any longer.  Apparently because it's social media's fault that he got into a fight with Mr. Francis Tenenbaum.  And then, the page went POOF.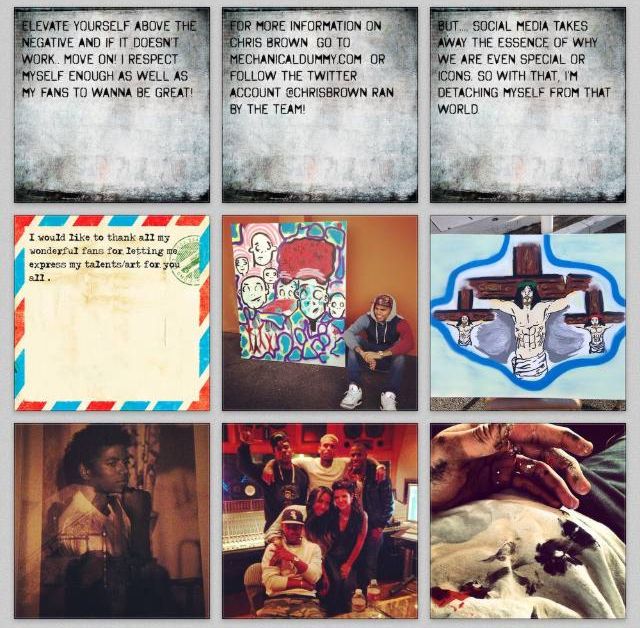 Also On Z 107.9: