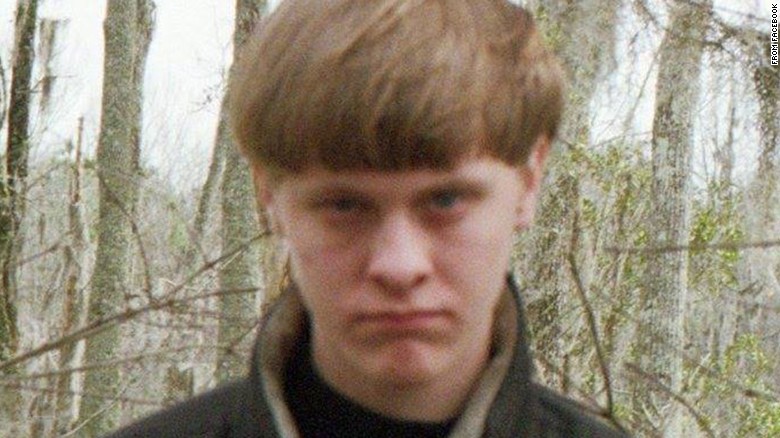 Cred – [CNN]:
• Charleston church shooting suspect Dylann Roof has been taken into custody in Shelby, North Carolina, law enforcement officers said.
• Roof, 21, of Lexington, South Carolina, has been named as the suspect in Wednesday's deadly shooting at the Emanuel AME Church, Charleston police said Thursday.
Live blog: latest developments
• The gunman allegedly told the victims before the shooting, "You rape our women and you're taking over our country. And you have to go," said Sylvia Johnson, a cousin of the church's slain pastor. She cited survivors of the shooting and was quoted by CNN affiliate WIS.
[Full story]
They got him.
The man suspected of killing nine people Wednesday night at a historic African-American church in Charleston, South Carolina, was arrested Thursday morning about 245 miles (395 kilometers) away in Shelby, North Carolina, law enforcement authorities said.
Dylann Roof, 21, of Lexington, South Carolina, was taken into custody without incident about 11:15 a.m. during a traffic stop, Charleston police Chief Greg Mullen said Thursday morning. He said local police were acting on a BOLO (be-on-the-lookout) notice that included a vehicle description, the license tag and the suspect's name.
Roof was armed with a gun when he was arrested, according to a law enforcement official briefed on the investigation. It's not clear if it's the same firearm used in the shooting.
A senior law enforcement source told CNN the suspect's father had recently bought him a .45-caliber gun for his 21st birthday in April.
Continue reading on this update – HERE.
Follow RoDigga @RoDigga on Twitter/Instagram/FaceBook and be sure to tune into the Warm Up Show weekdays 10am-3pm on Z1079!