Nicki Minaj and her 90's style puffed hat jetted in Australia today as she kicks off her Roman Reloaded world tour.  Check the pics of her causing a stir in Sydney and her sold out concert…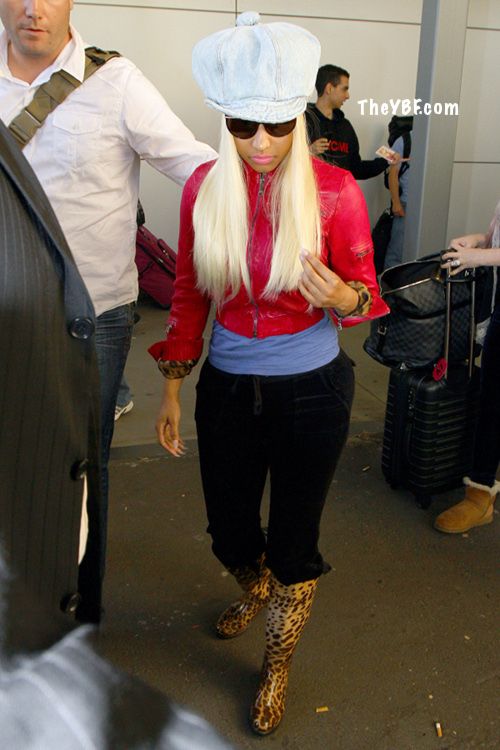 Ahead of tonight's big concert at the Hordern Pavilion in Sydney, Nicki and her cheetah rain boots got bombarded with her fans at the airport several hours ago: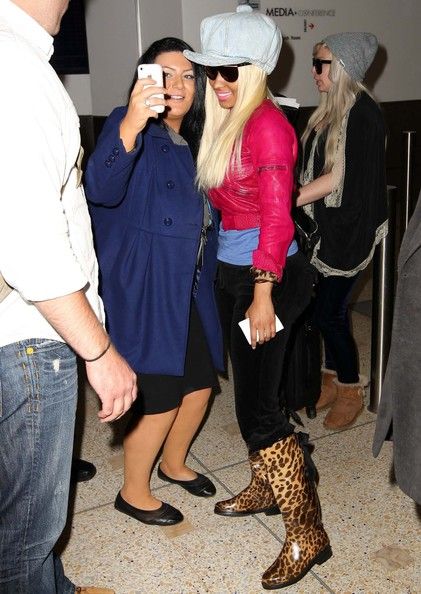 And of course, SB was right there too.  Since Sydney is several hours ahead of the US, the concert already went down.  And it was sold out.  Nicki tweeted: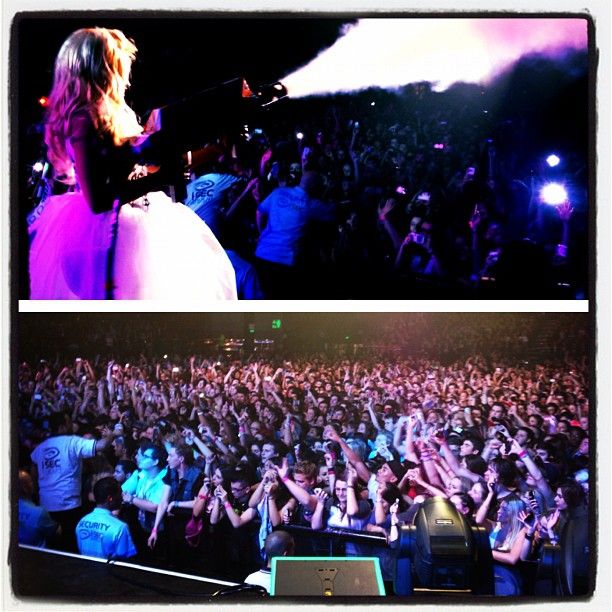 Omfg!!!!! Sydney, Australia was thee most amazing crowd ever tonite!!!!!! Thank u guys soooooo much!!!!!!!! Mmmuuuaaahhhh!!!!!
Nicki's second stop will be Melbourne this Friday.  Then off to Japan!
Be sure to tune into the Midday's weekly 10am-3pm with RoDigga!